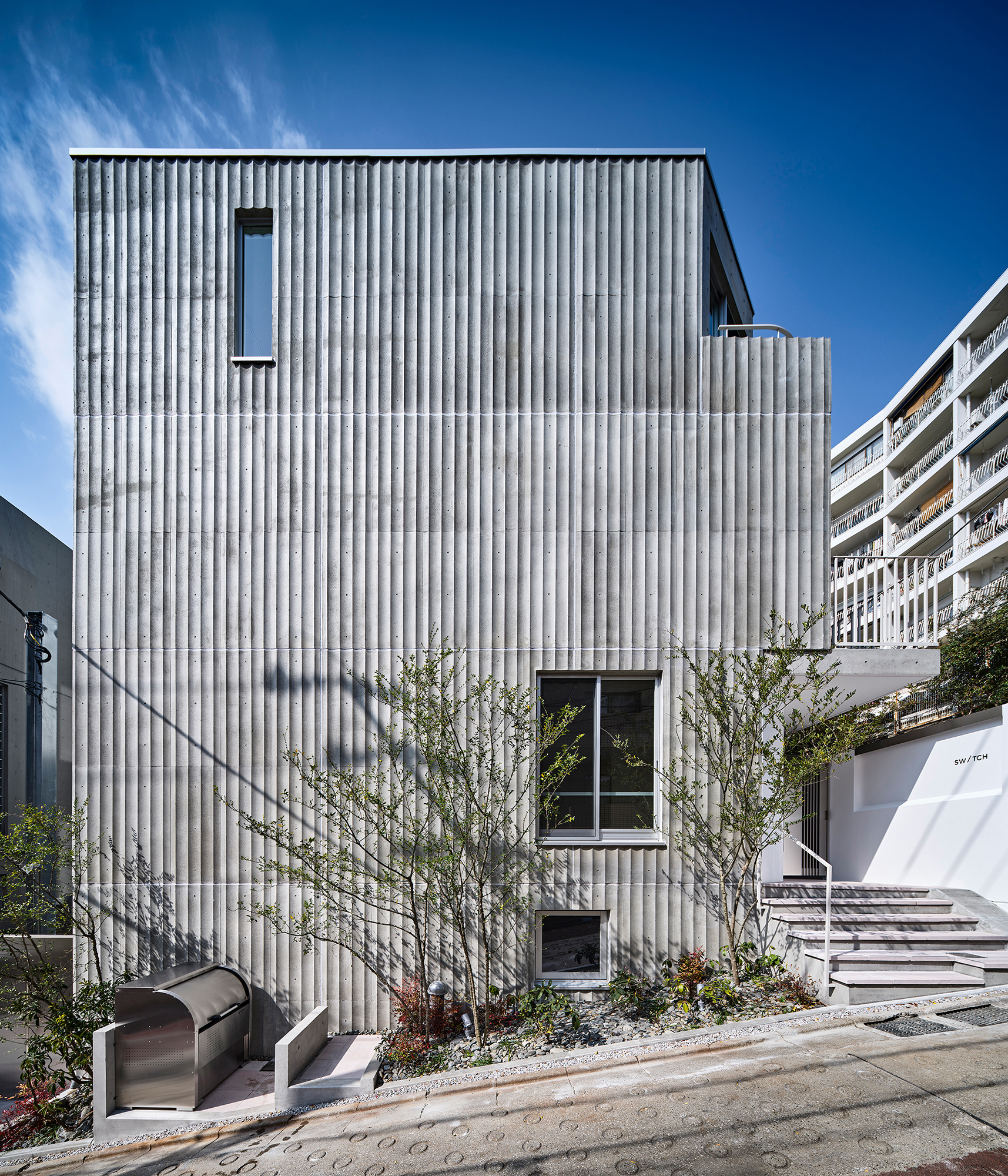 001/040

Apartment on a hill
坂道のアパートメント
–
Shinichi Tokuda/office of Shinichi Tokuda
Mirei Uchibe + Emi Mizoguchi/Irokage Architects
徳田慎一/徳田慎一建築設計事務所
内部美玲+溝口恵美/色景一級建築士事務所
2022, Tokyo, Japan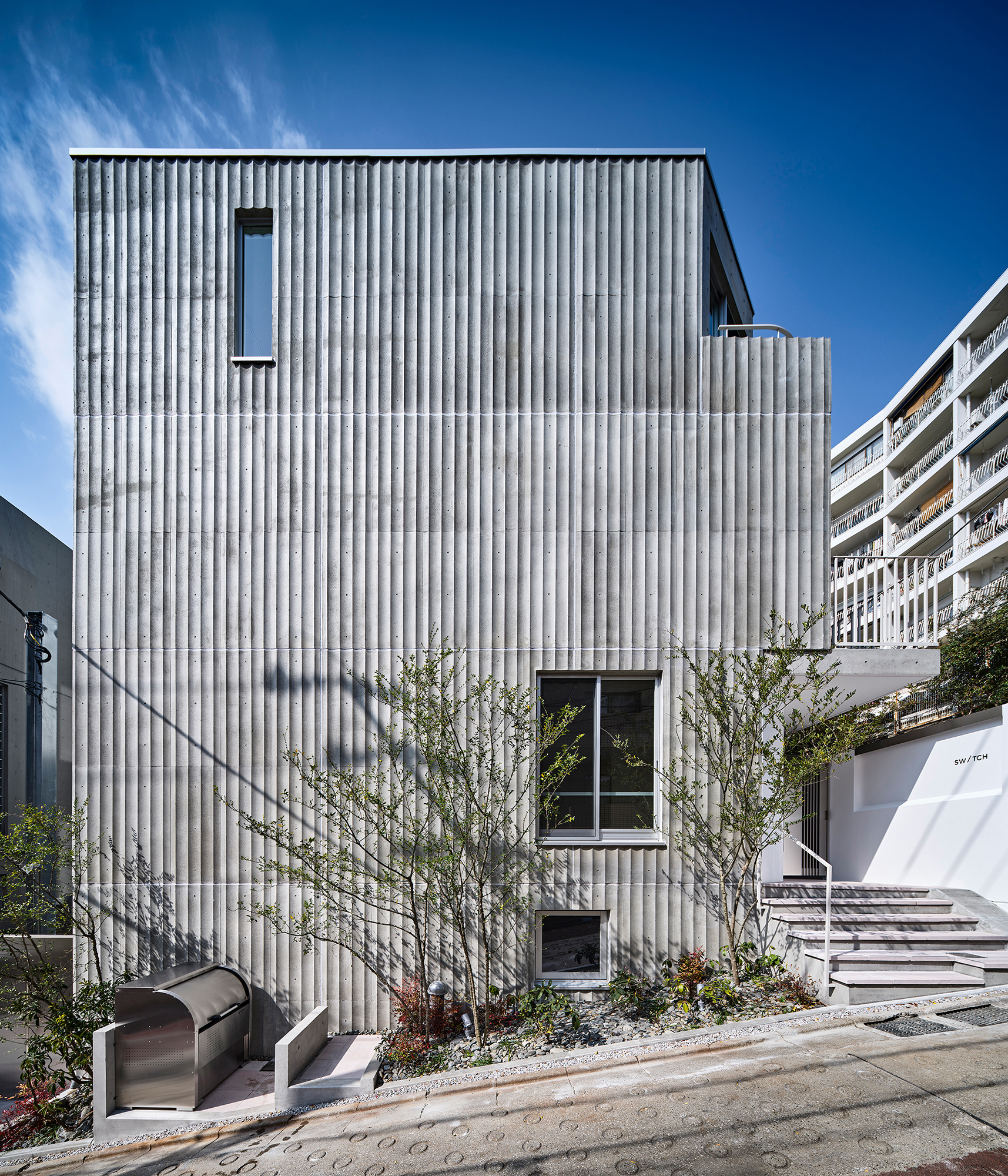 South elevation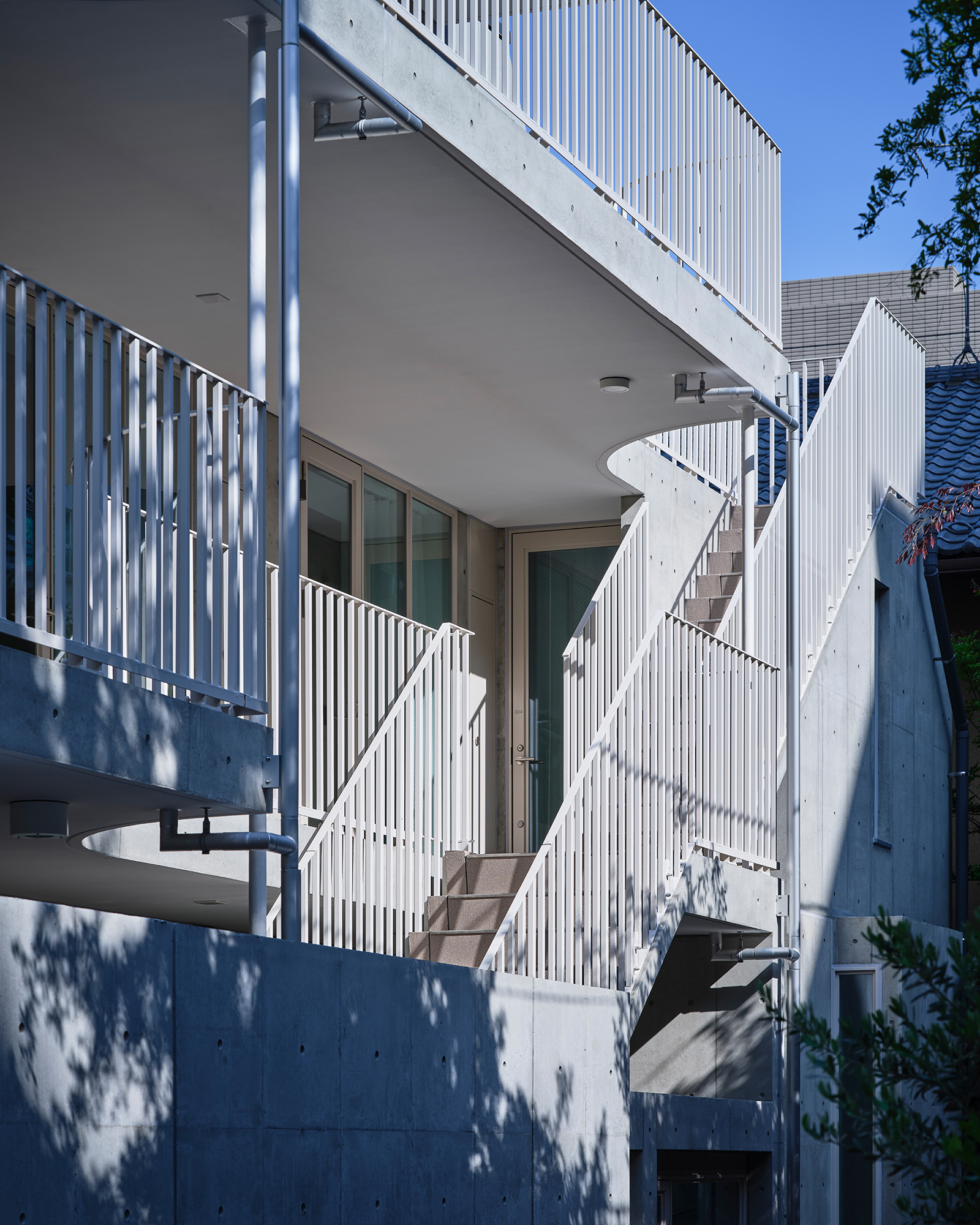 Hallway and staircase outside on east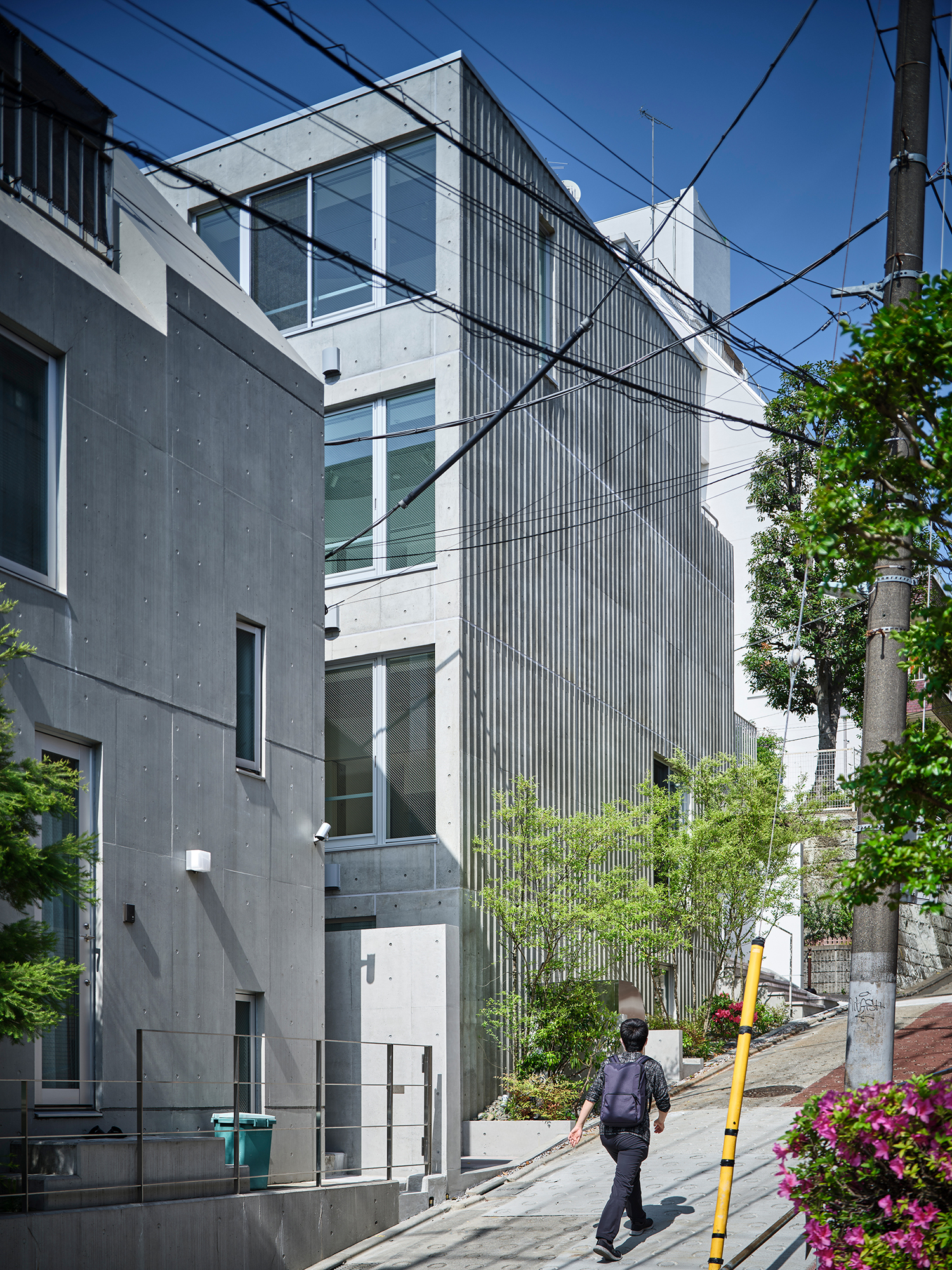 View from southwest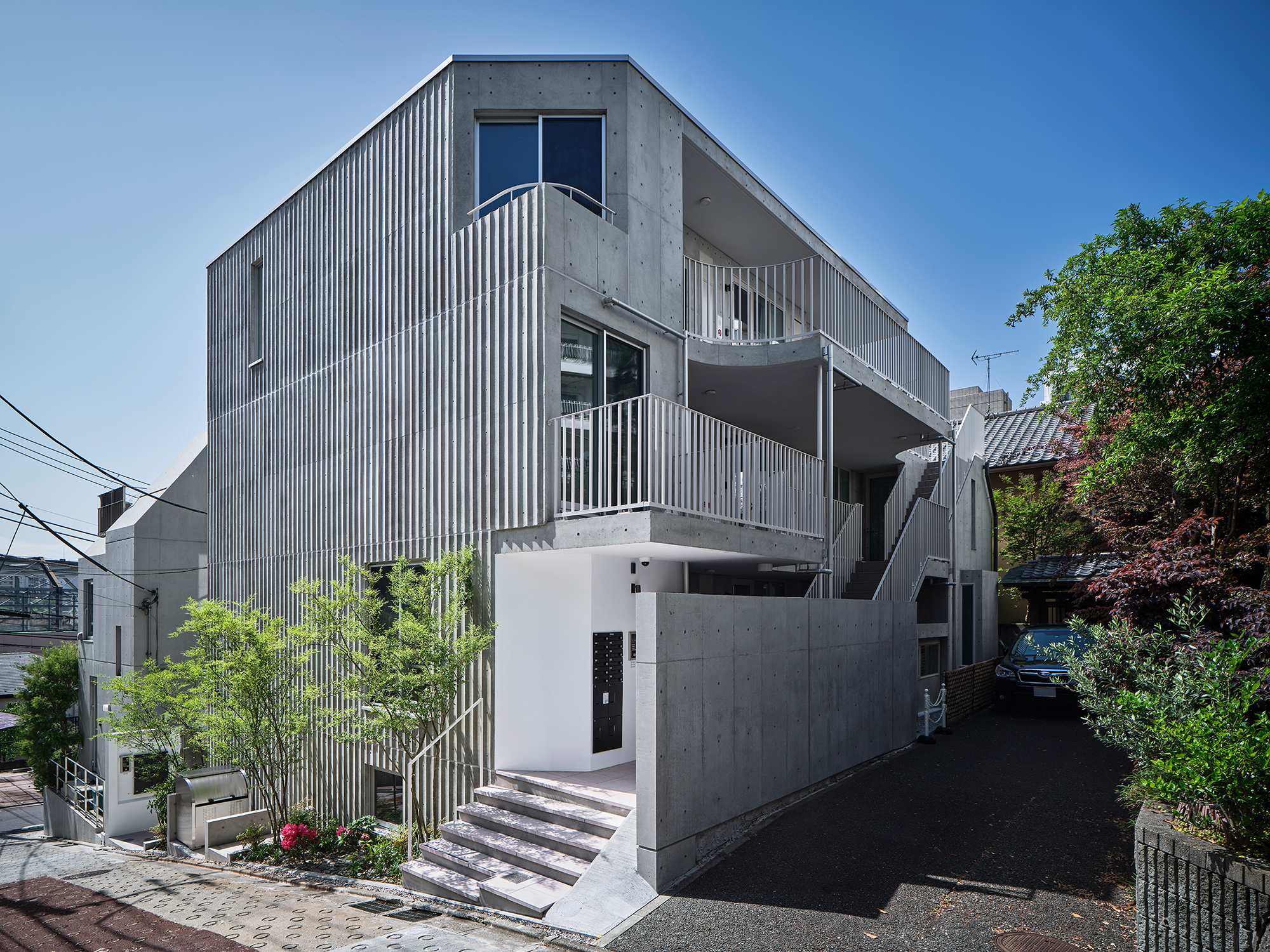 Overall view from southeast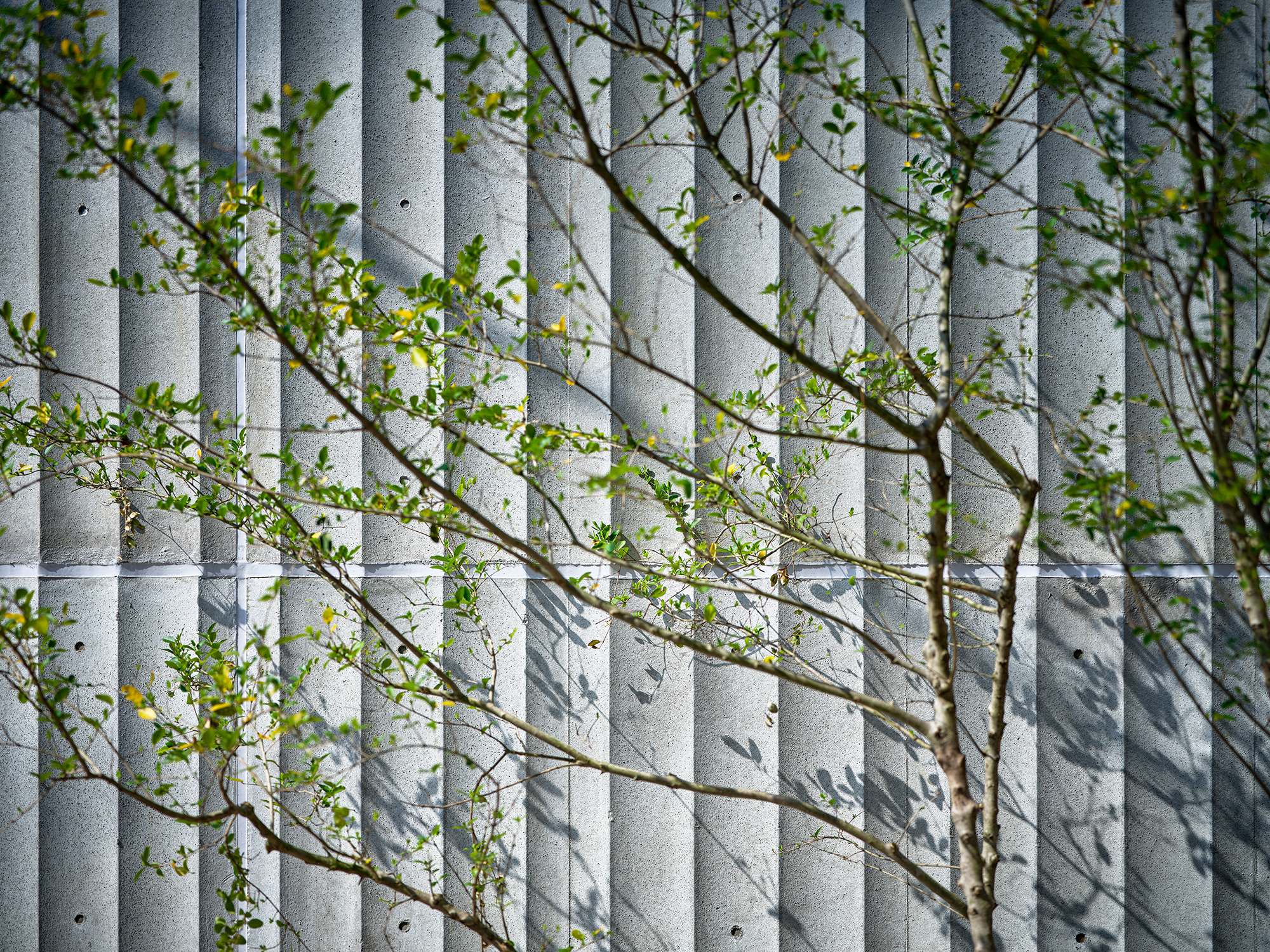 Wavy unevenness on south wall at 13:50 on March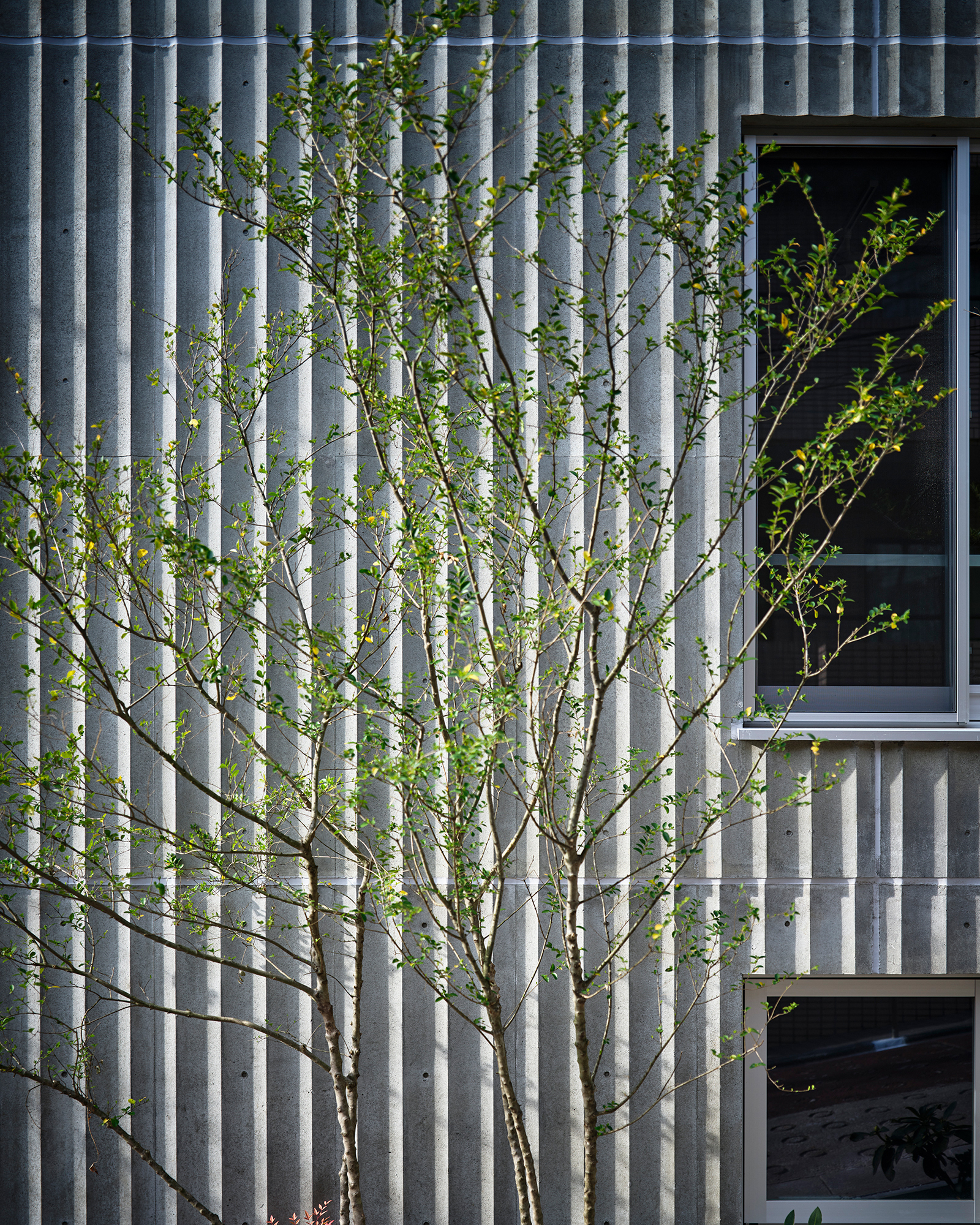 Wavy unevenness on south wall at 15:28 on March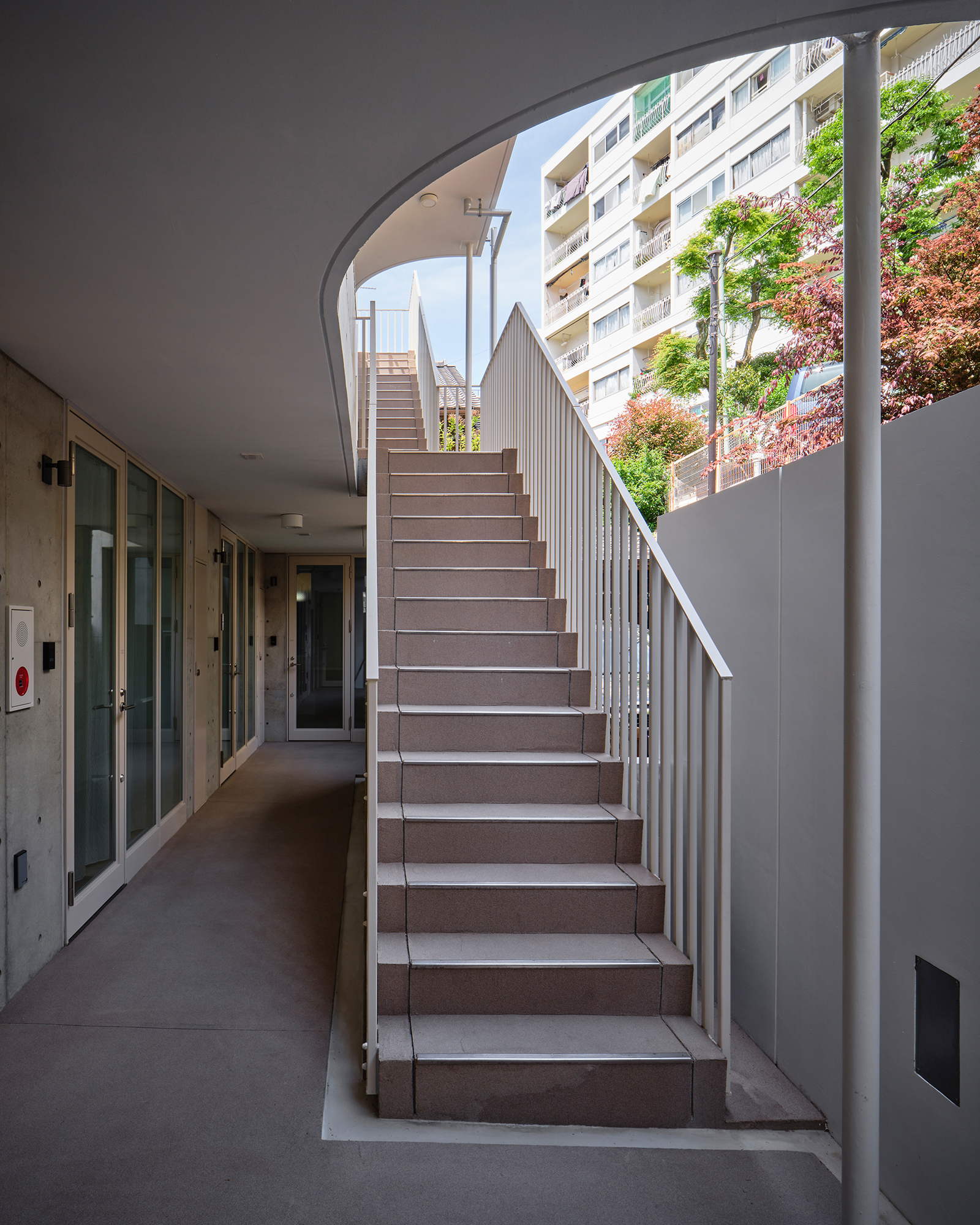 Staircase on ground floor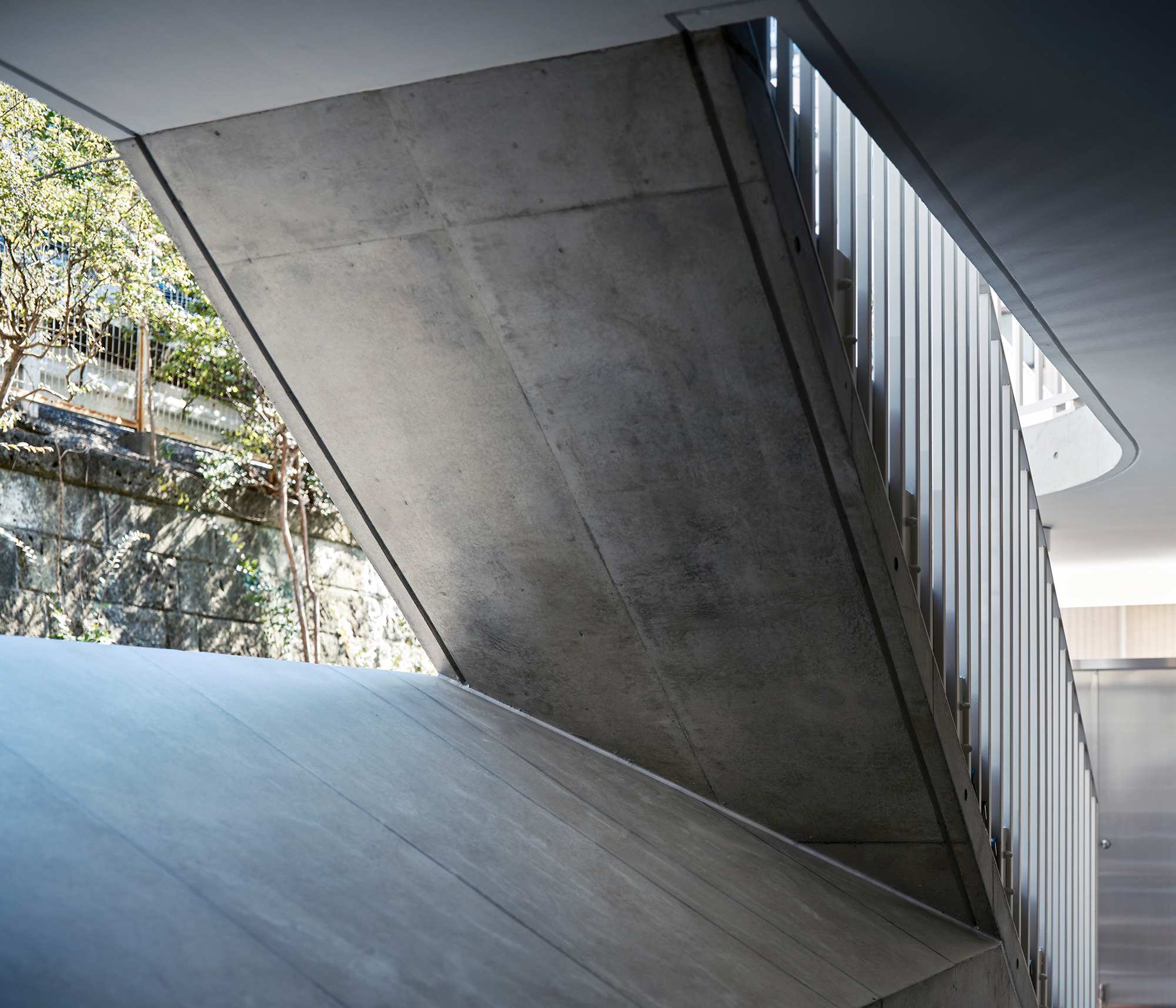 Backside of staircase on ground floor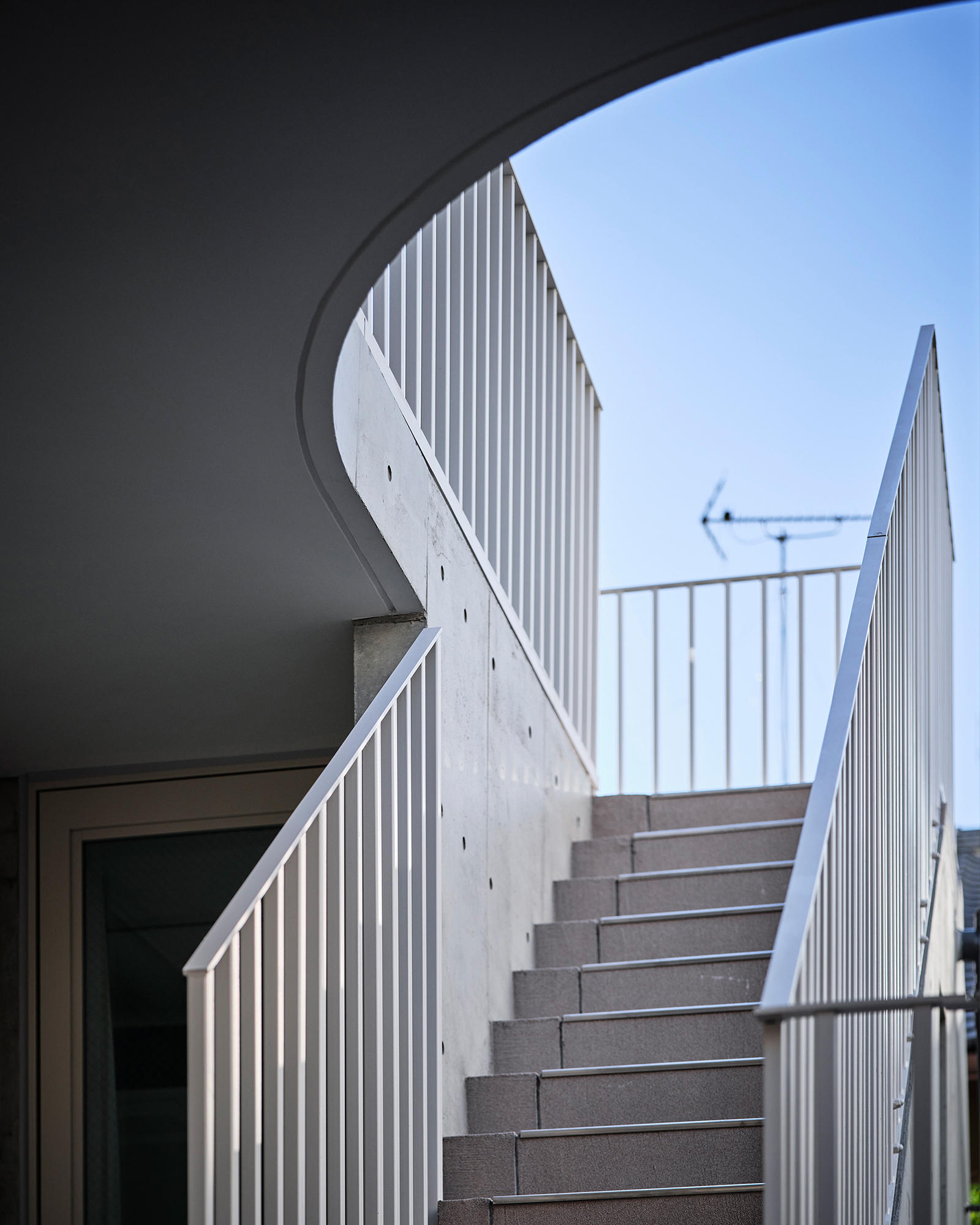 Staircase to third floor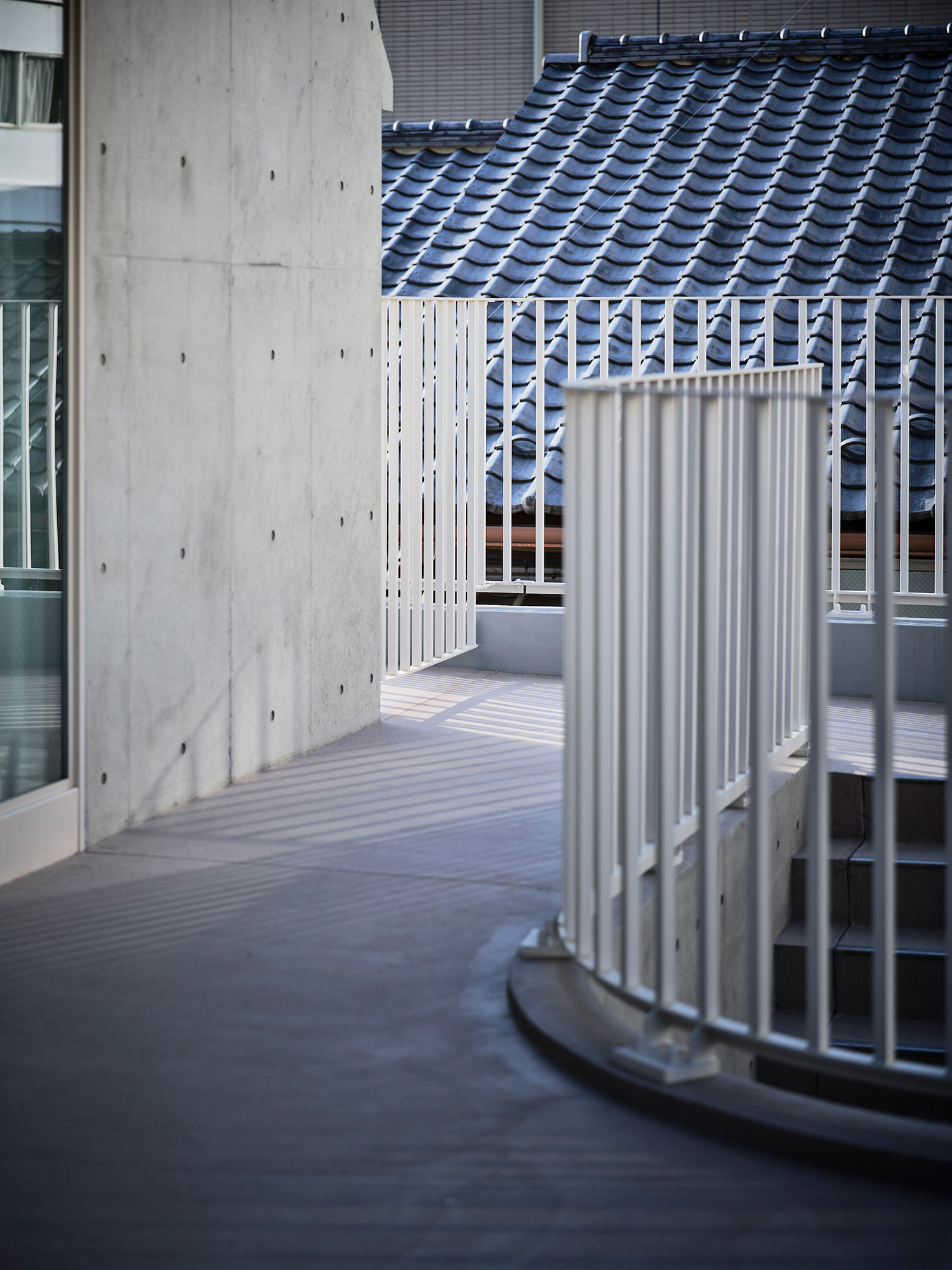 Common hallway on third floor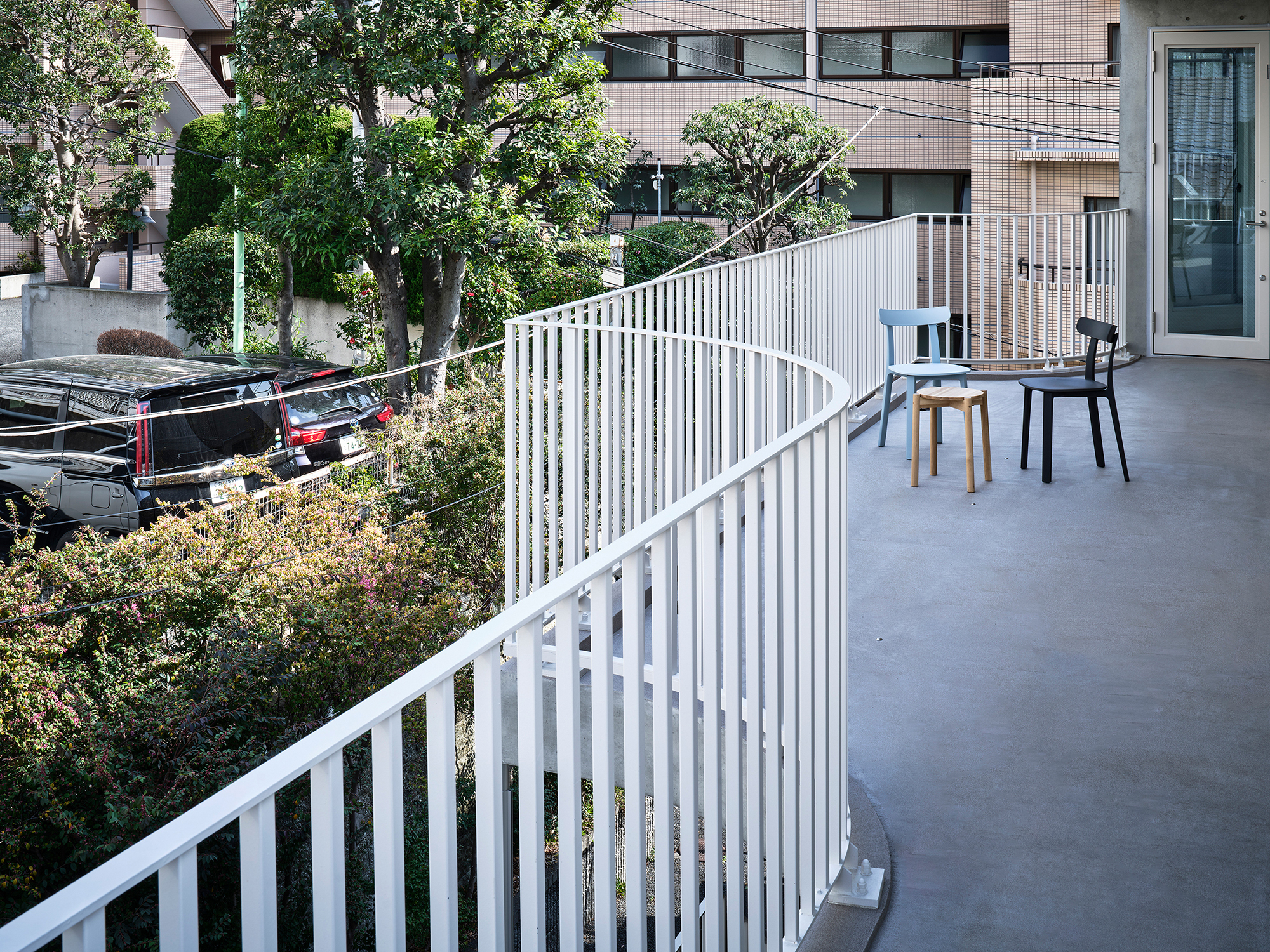 Common hallway are also terraces for each unit.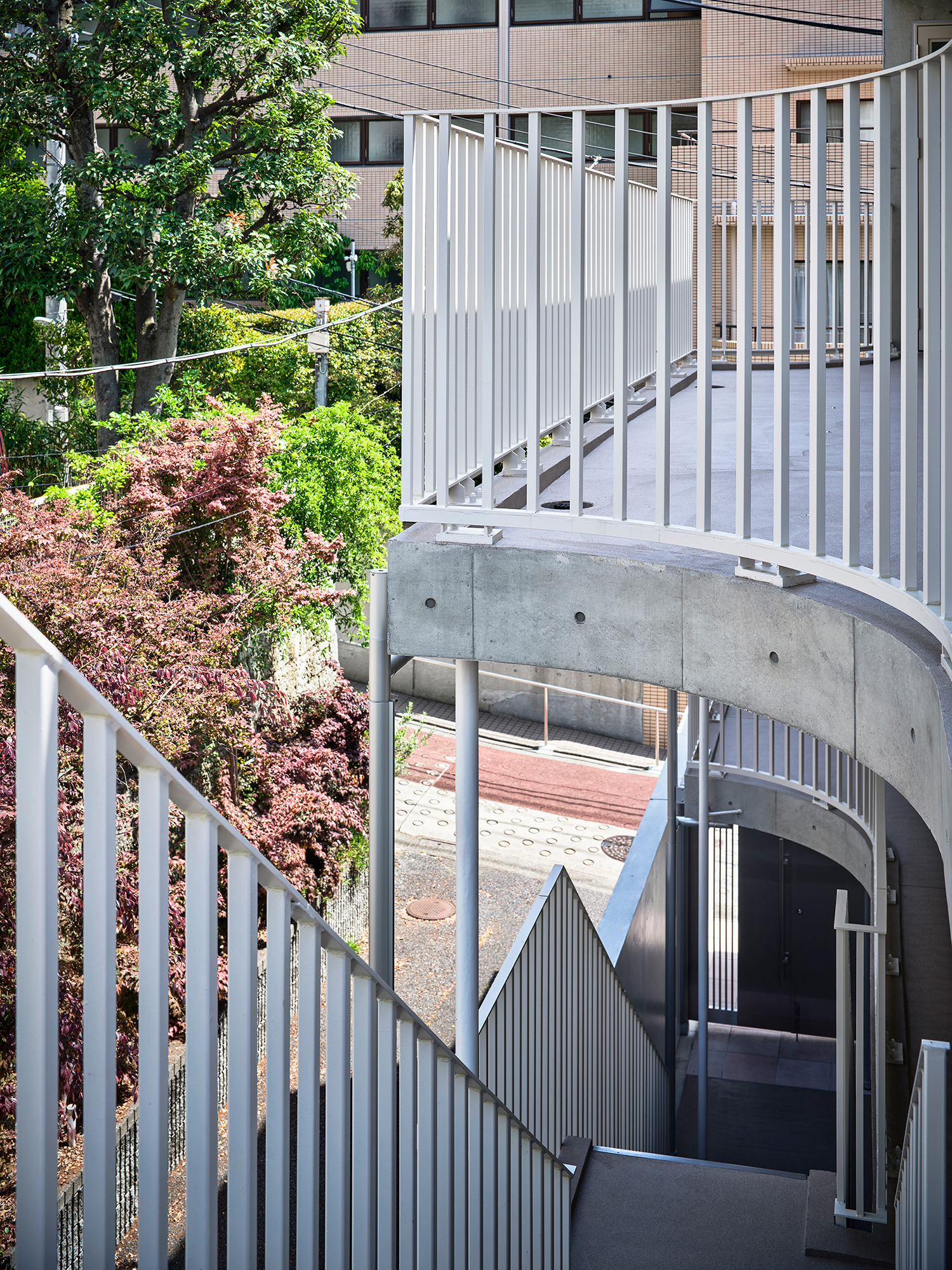 Staircase to first floor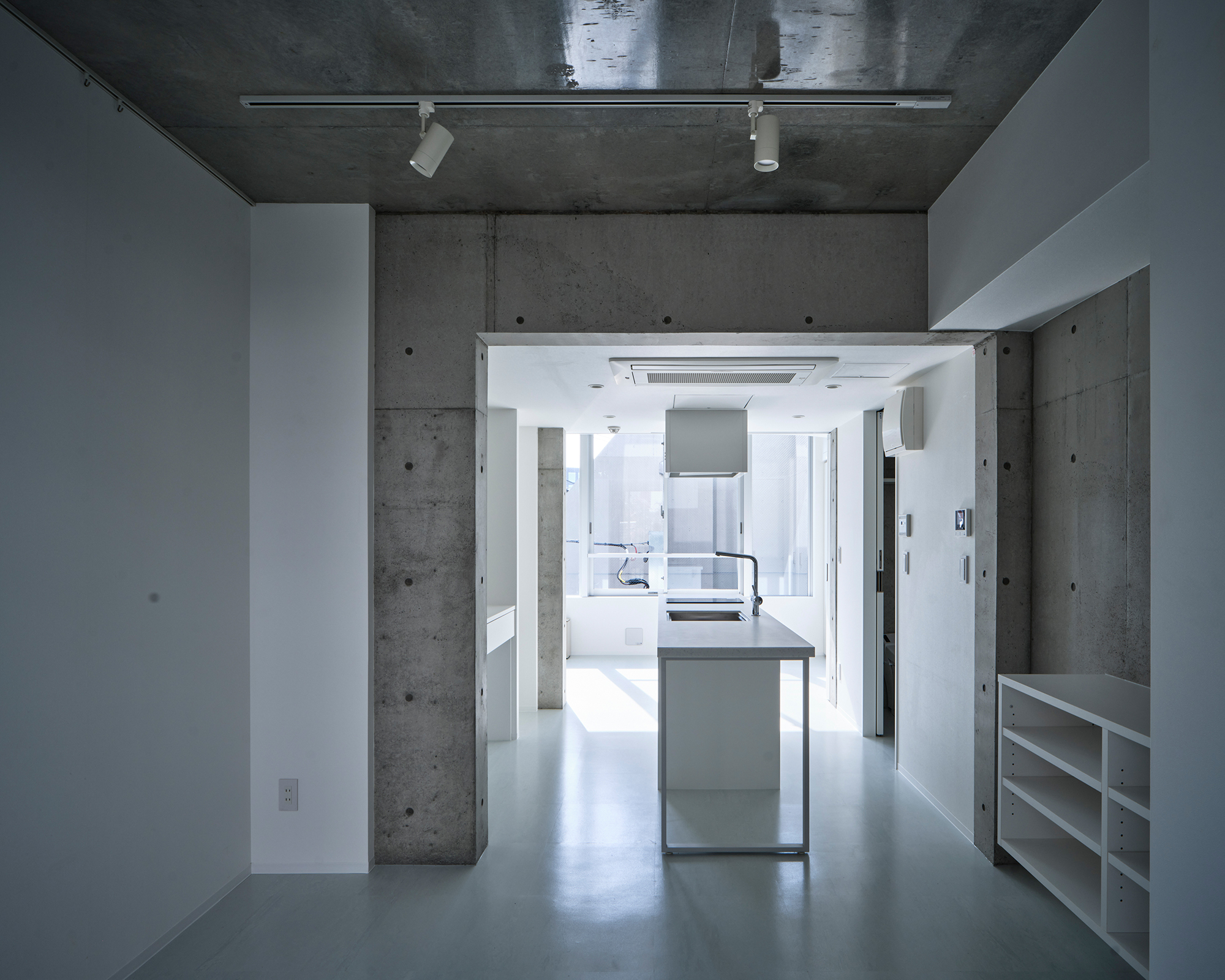 Room 201: three spaces are continuous, with the kitchen in the center.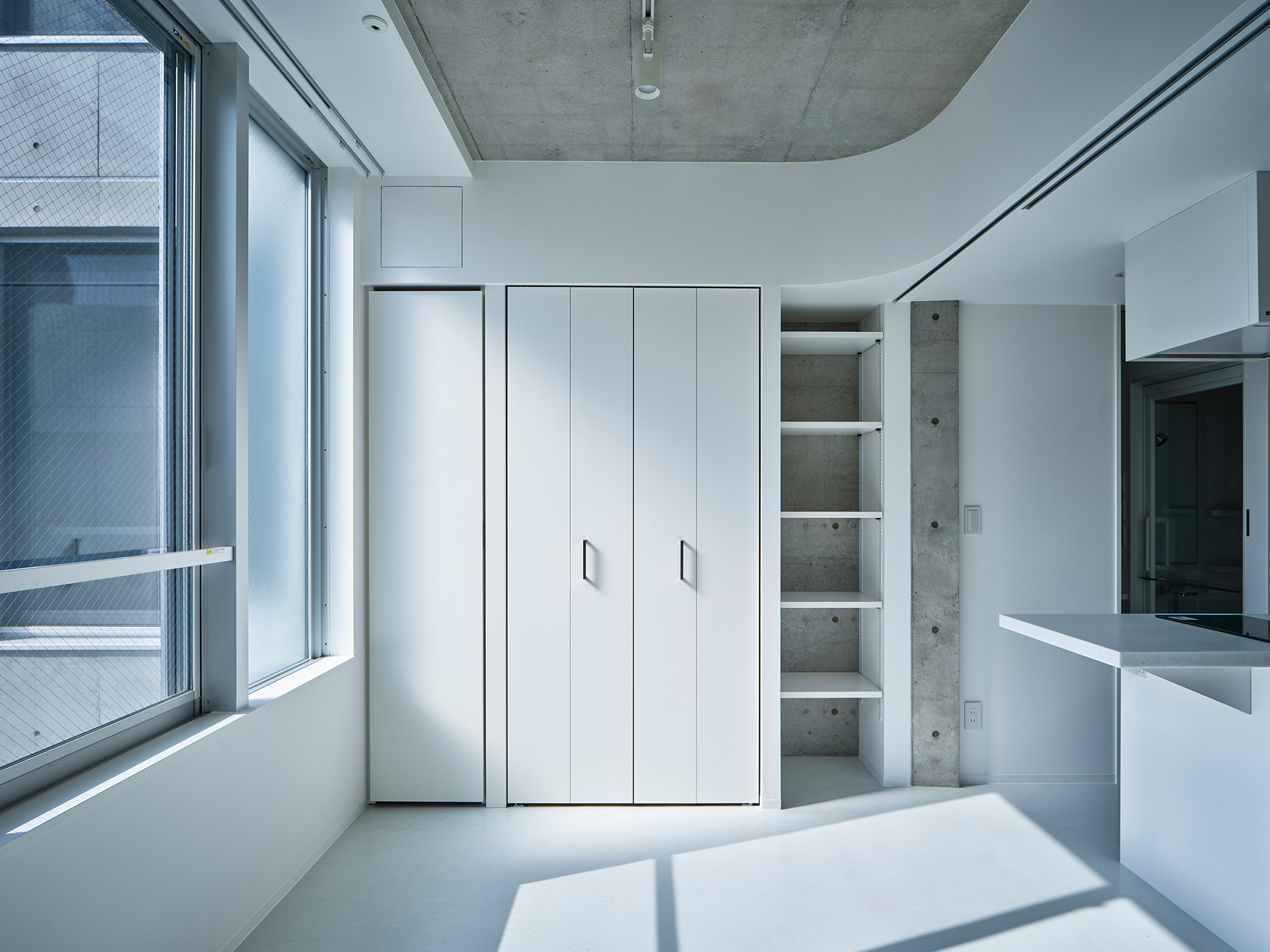 Living room/bedroom on room 203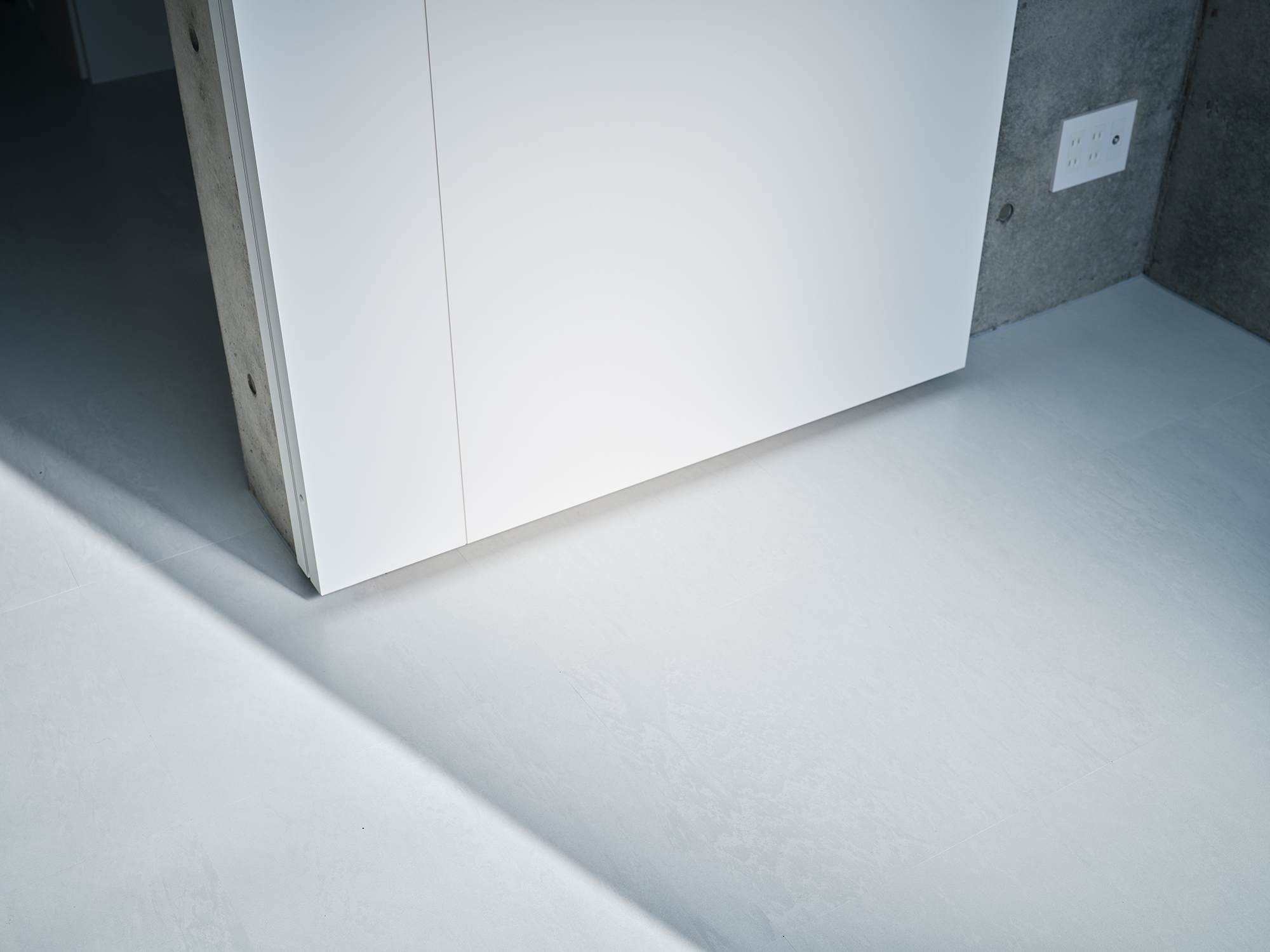 Detail of Sliding door, wall and storage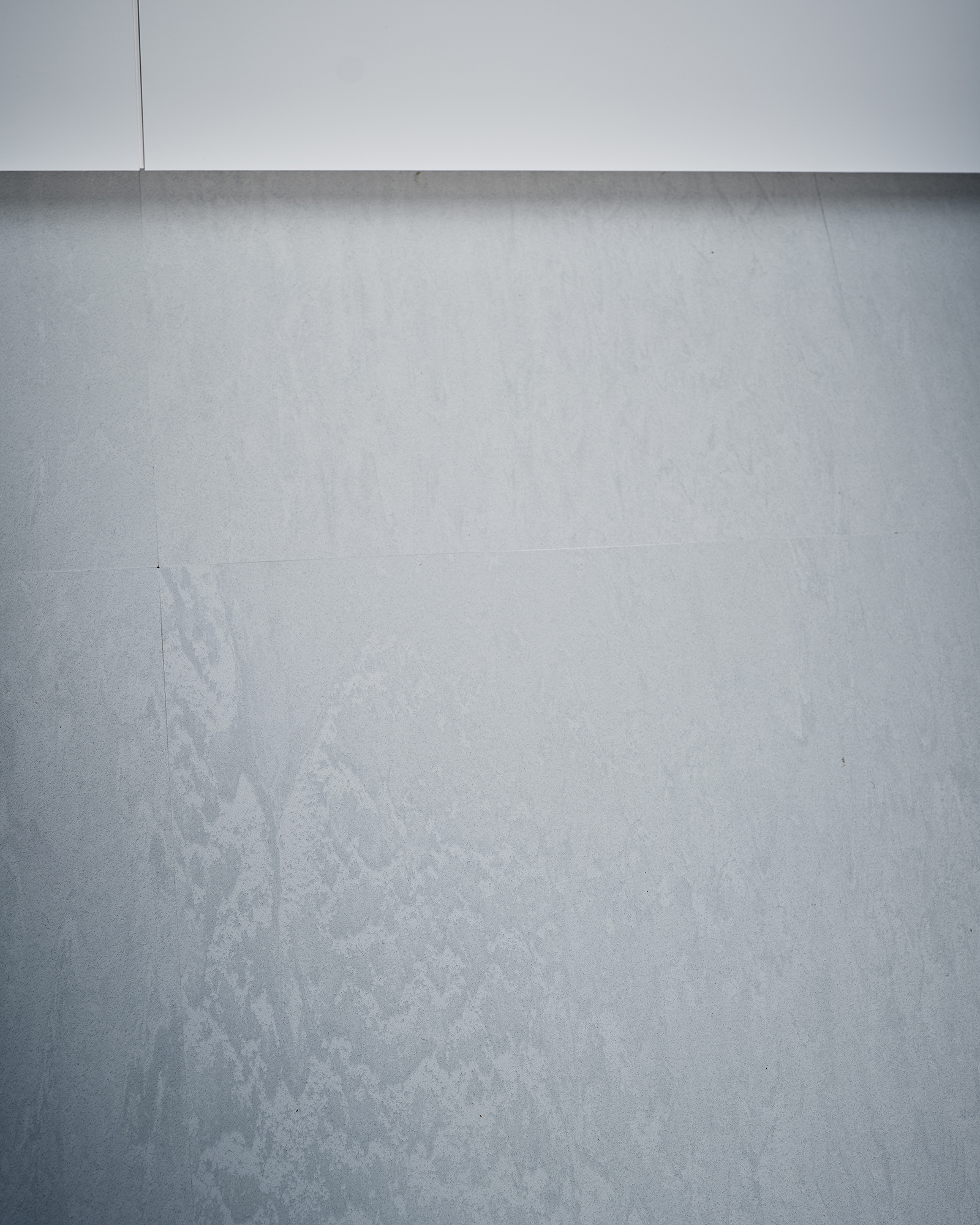 Sliding door and floor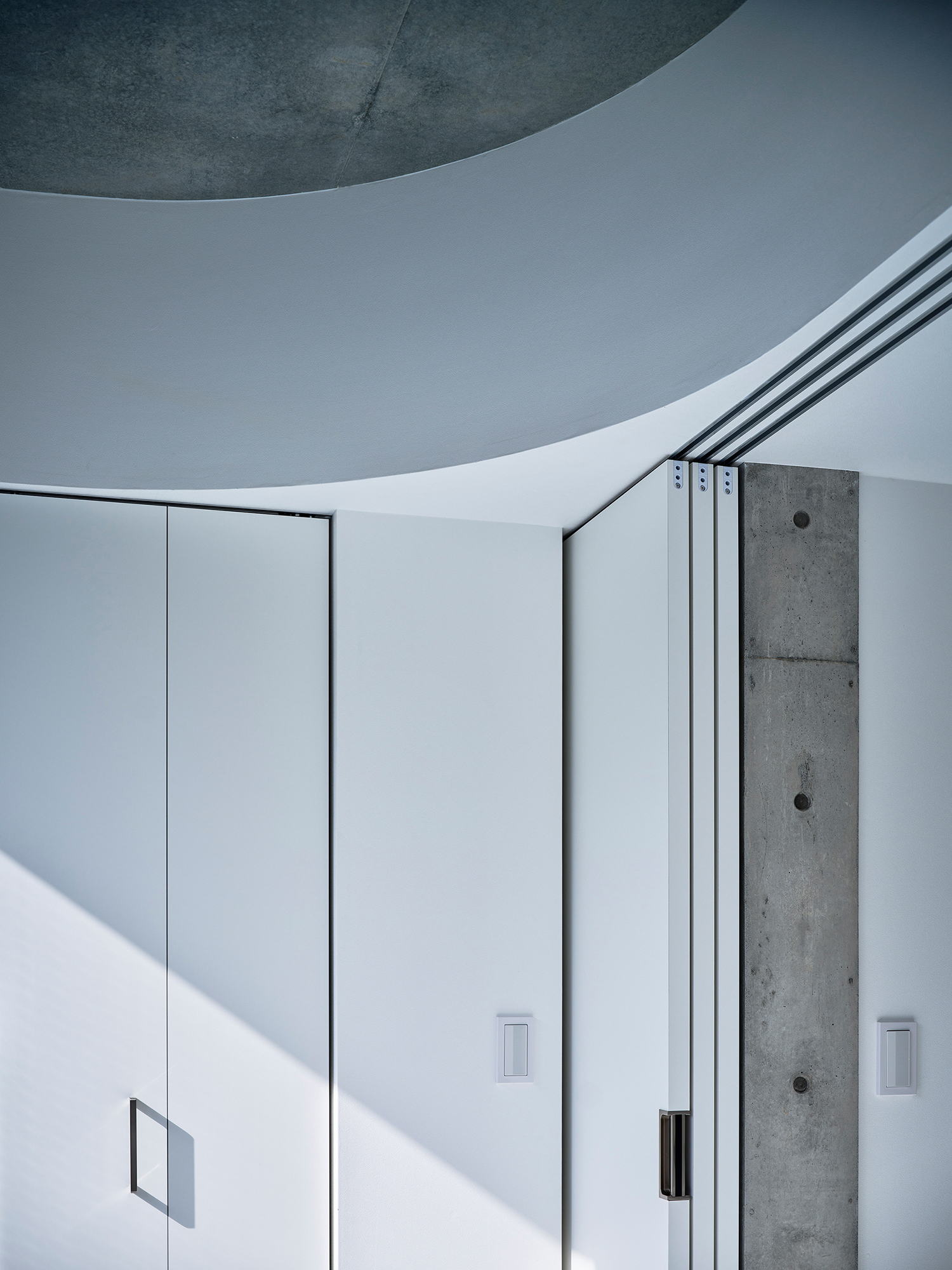 Detail of floor on second floor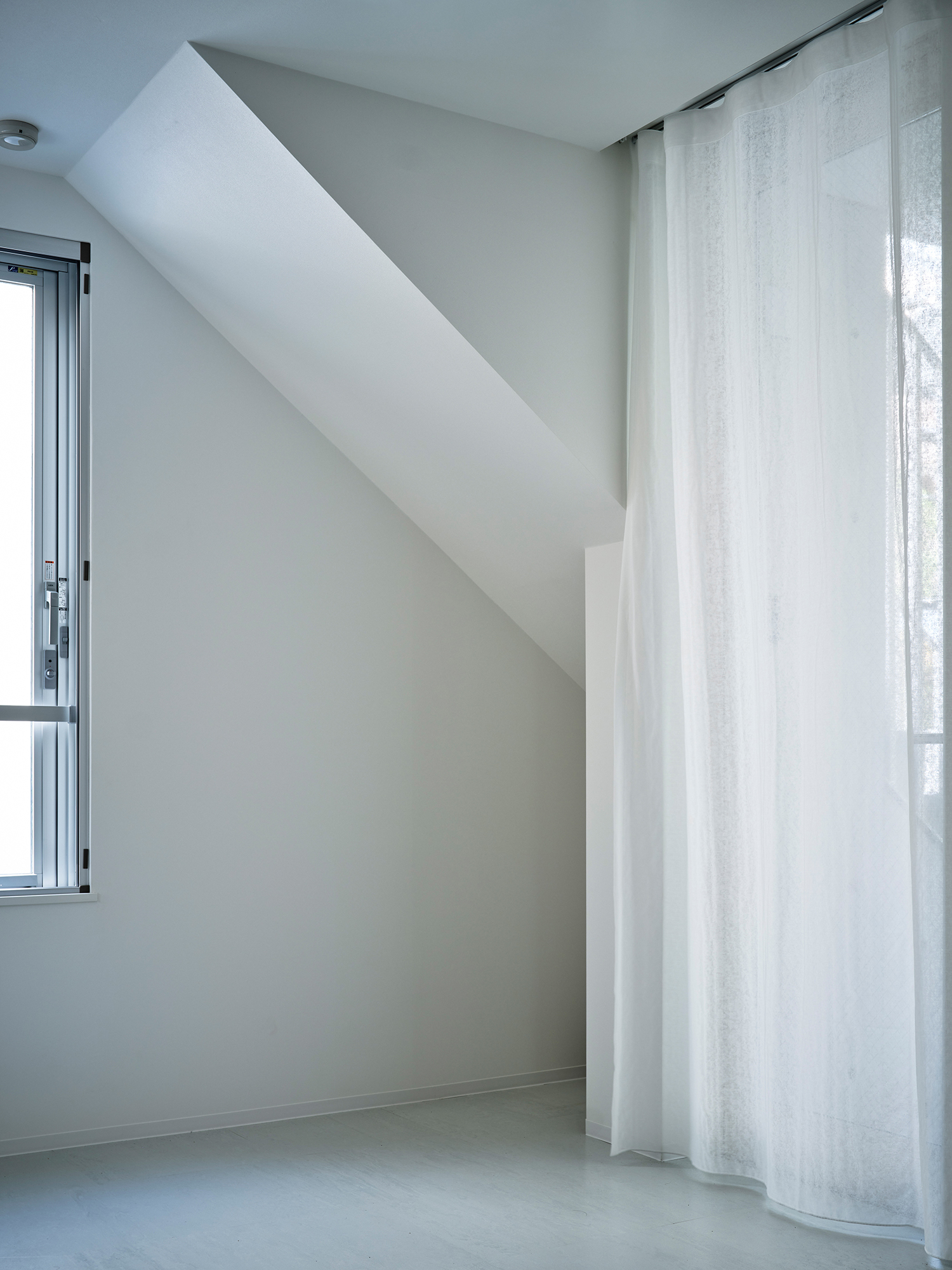 Entrance in room 204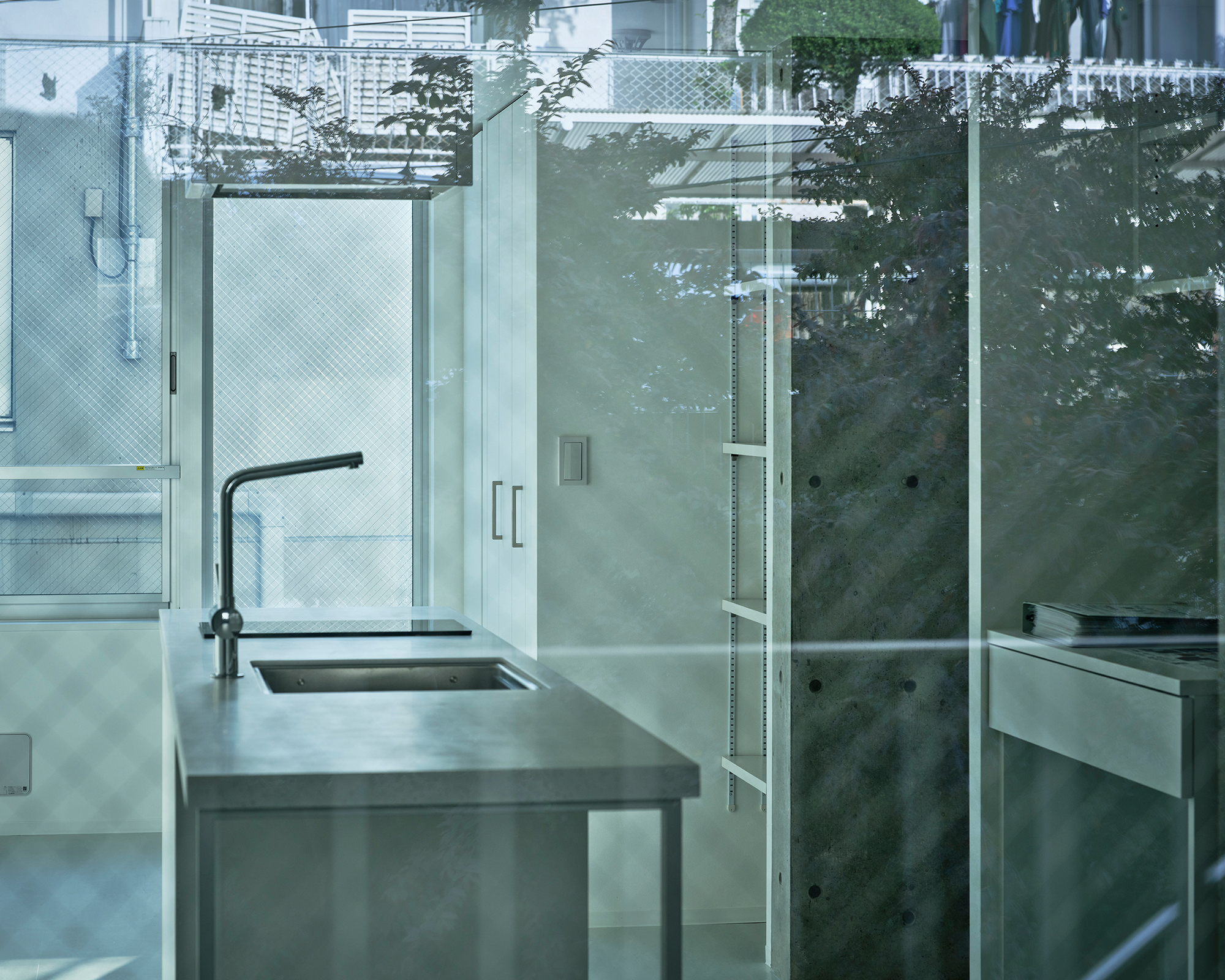 Units are open to the city by glass entrance.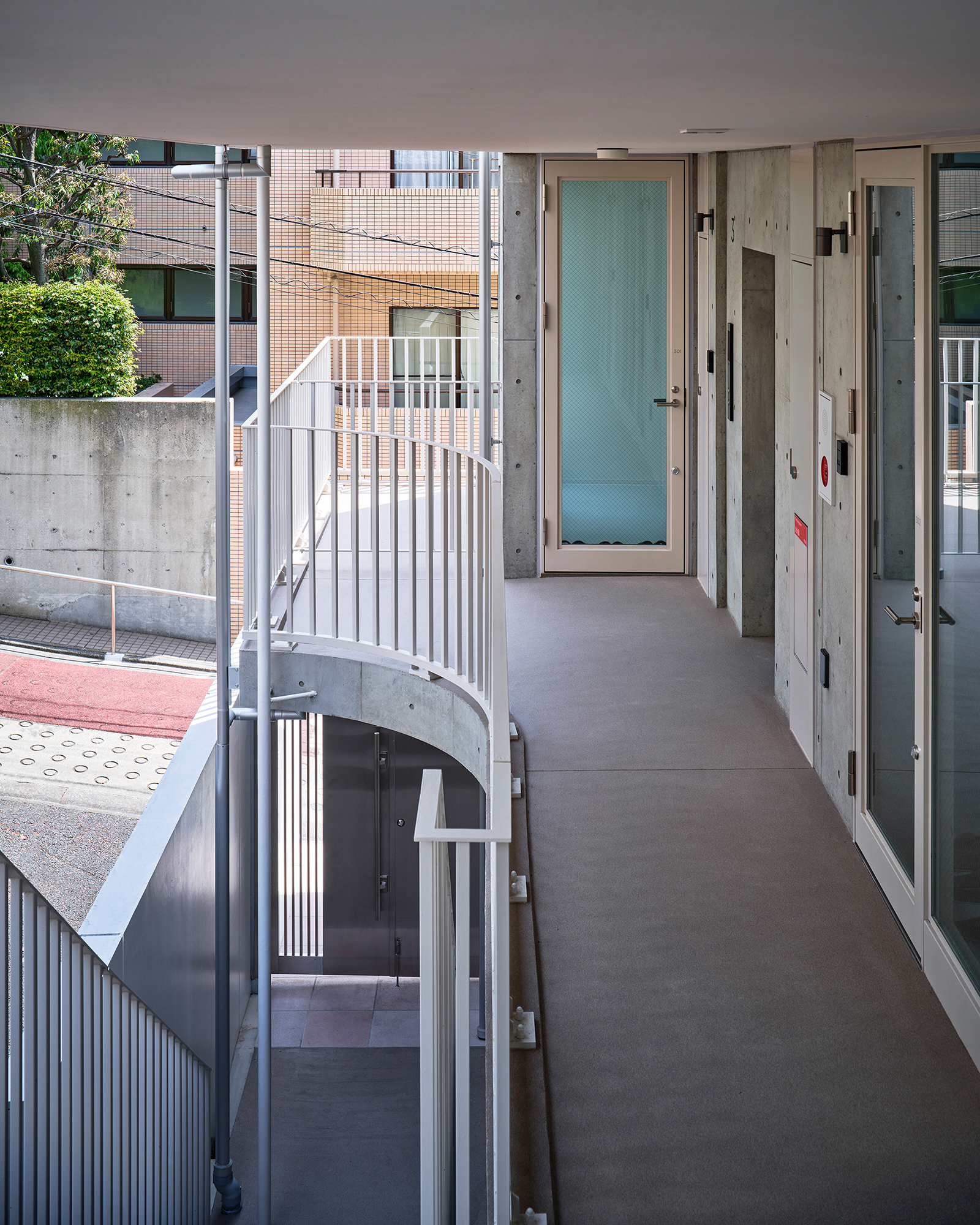 Common hallway on second floor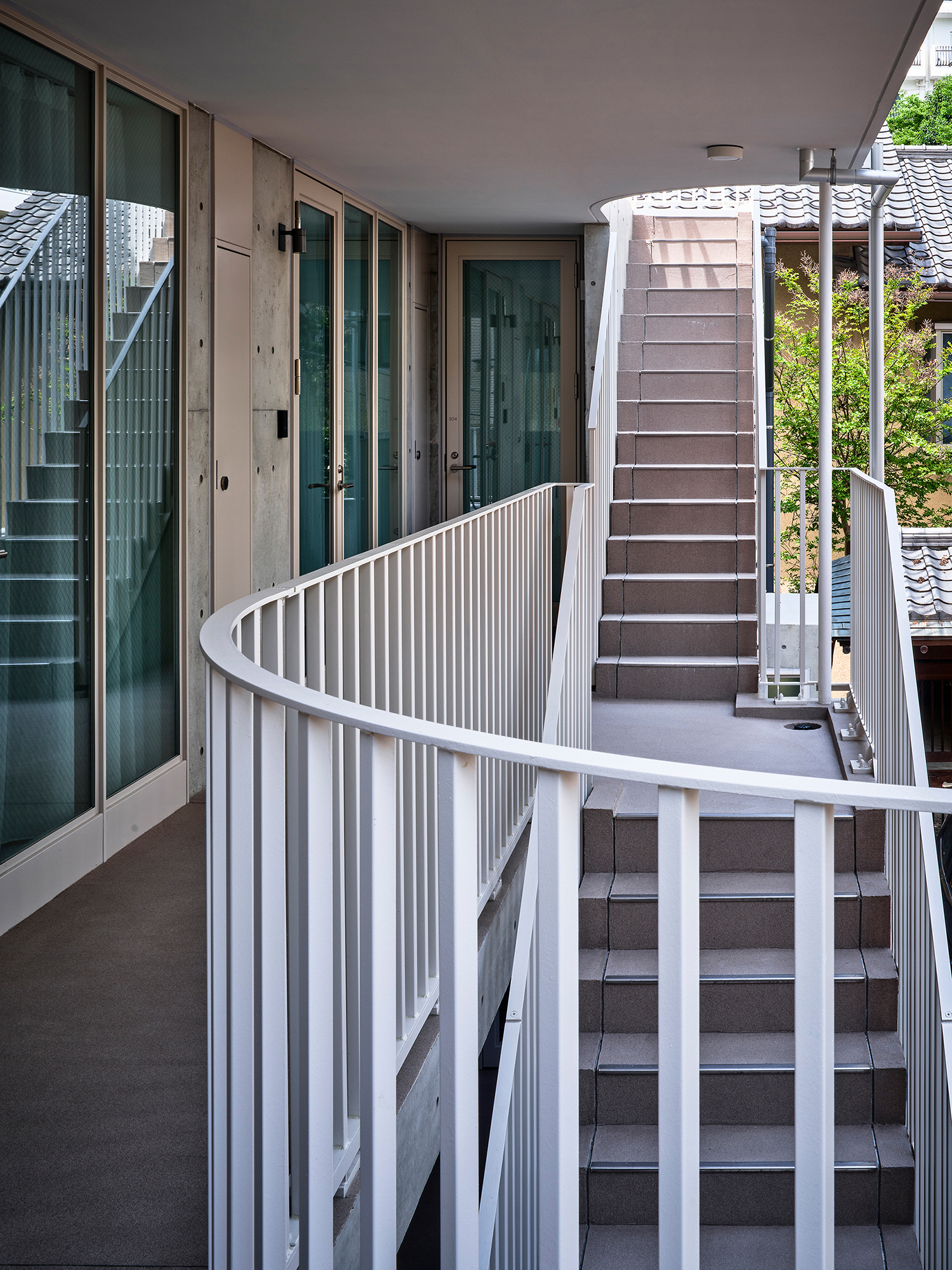 Staircase on second floor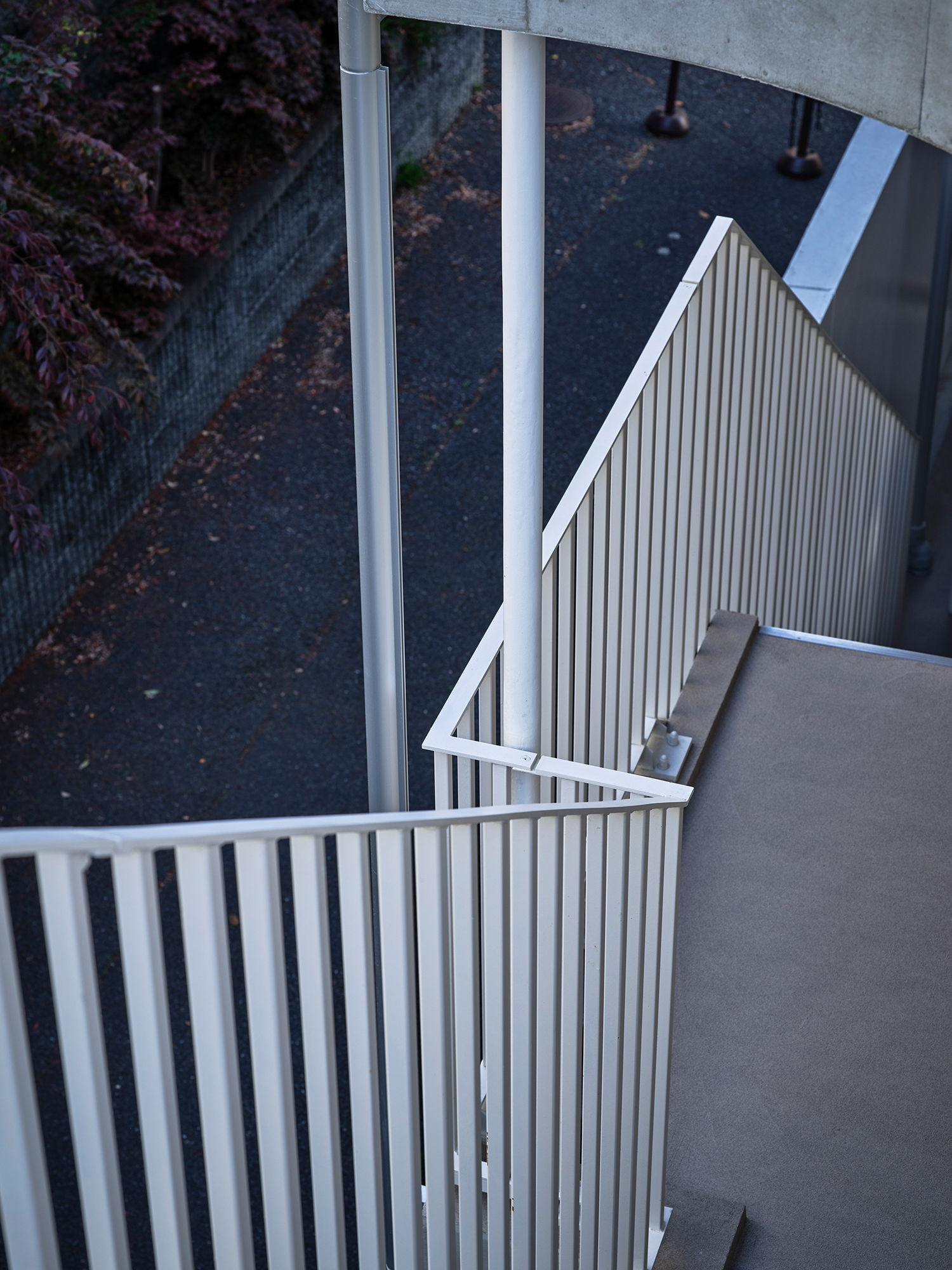 Handrail of staircase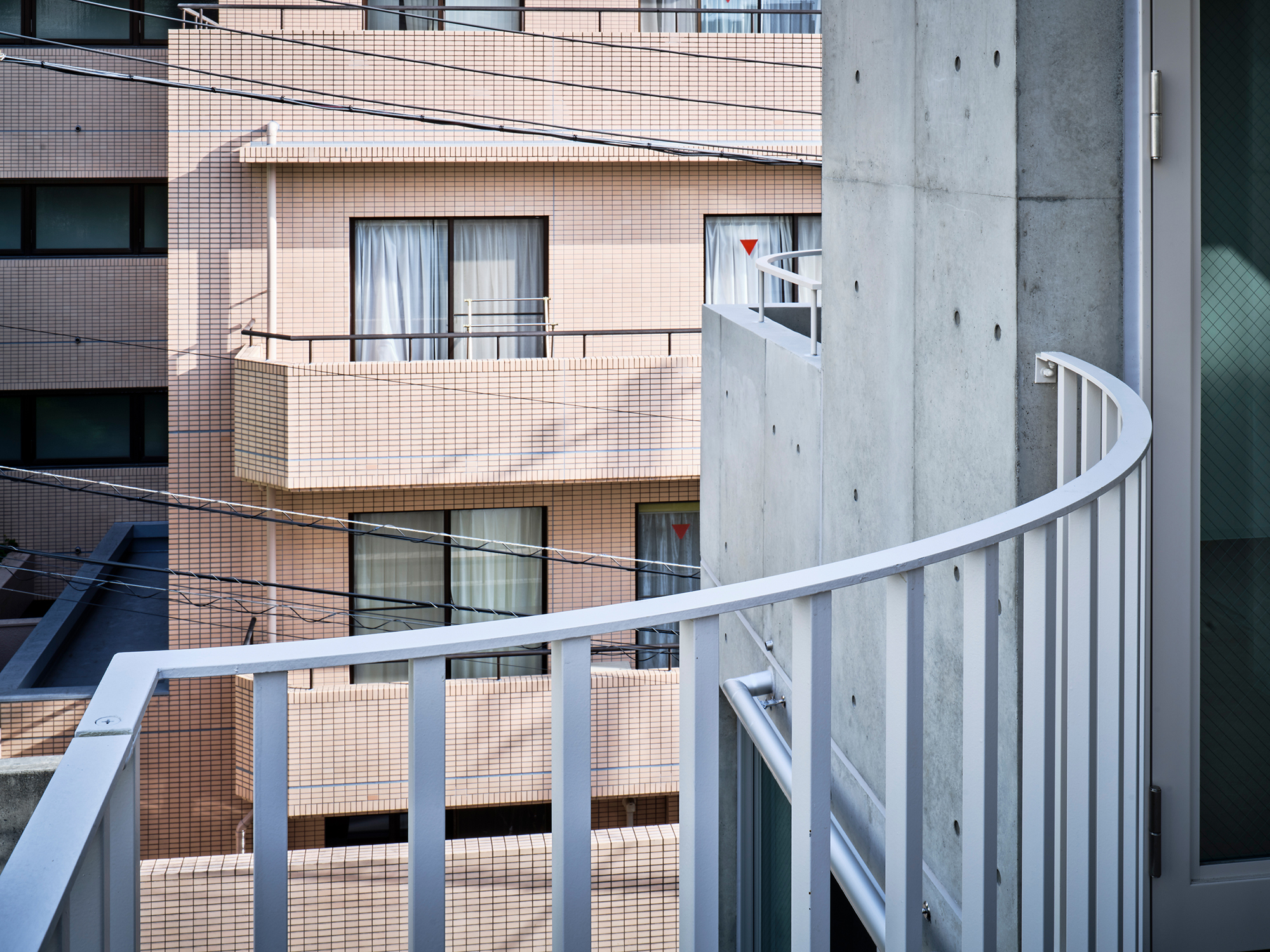 Handrail from the common hallway to terrace of unit.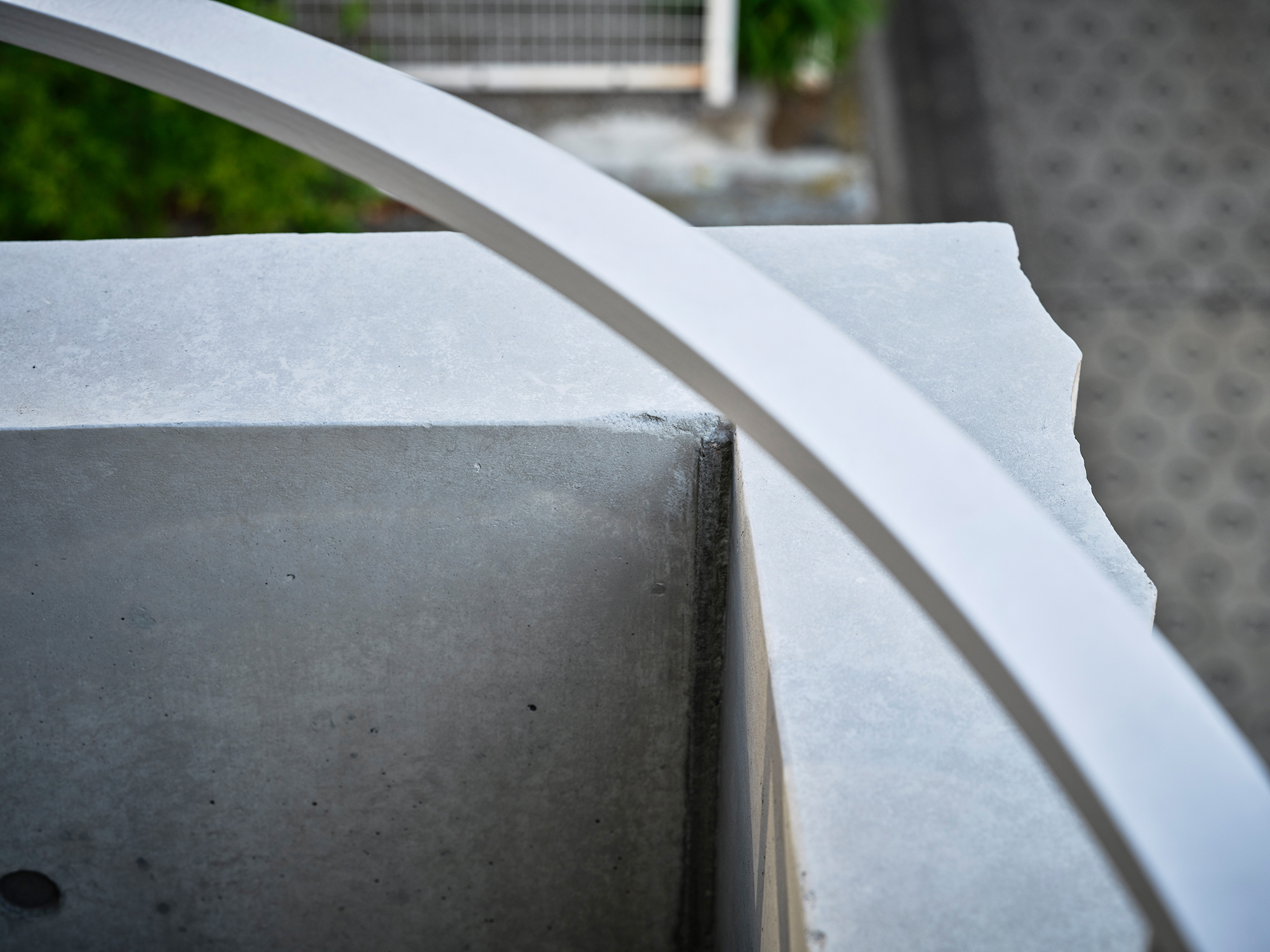 Handrail and wall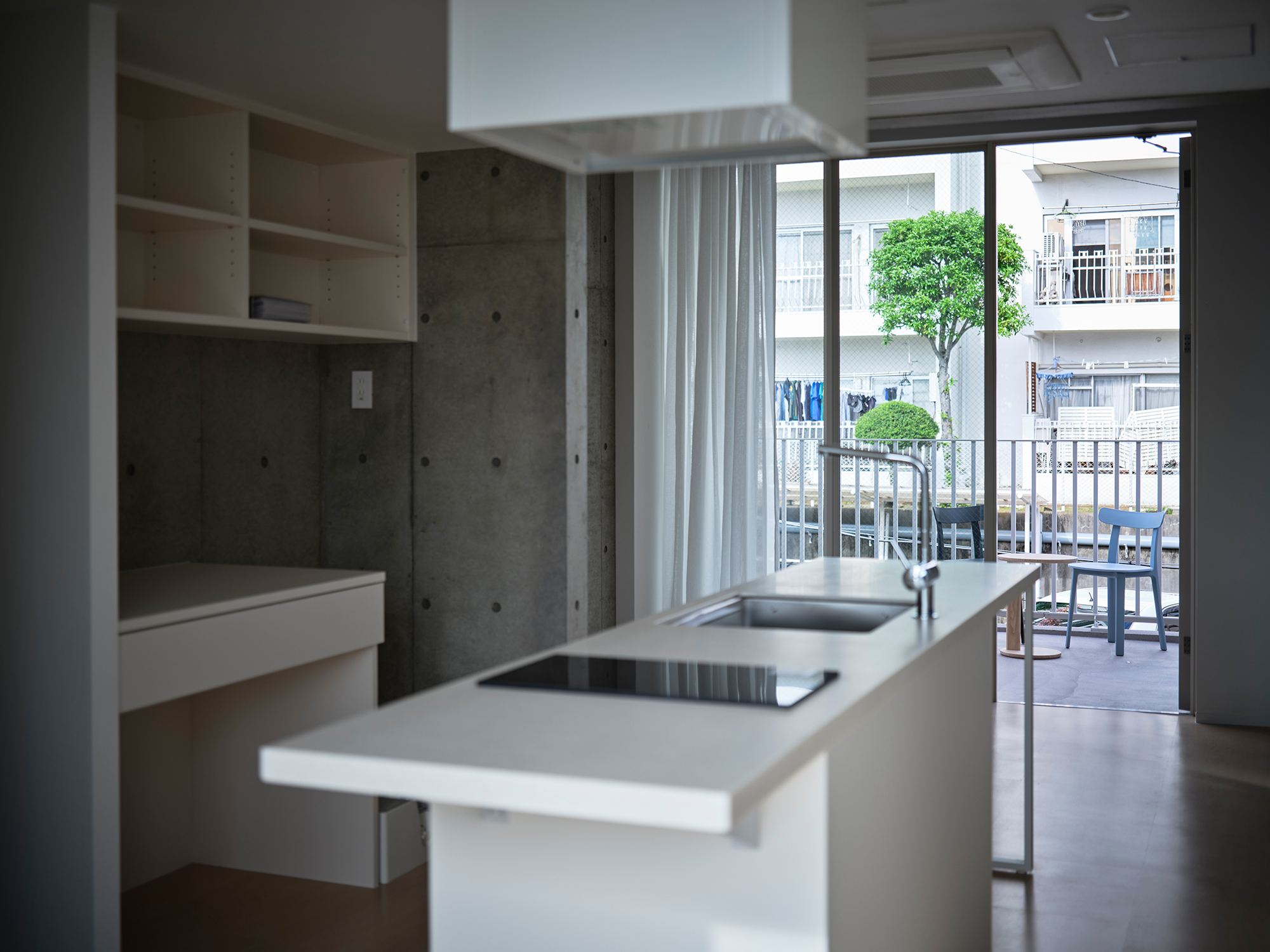 Room 302: living space extend to common hallway.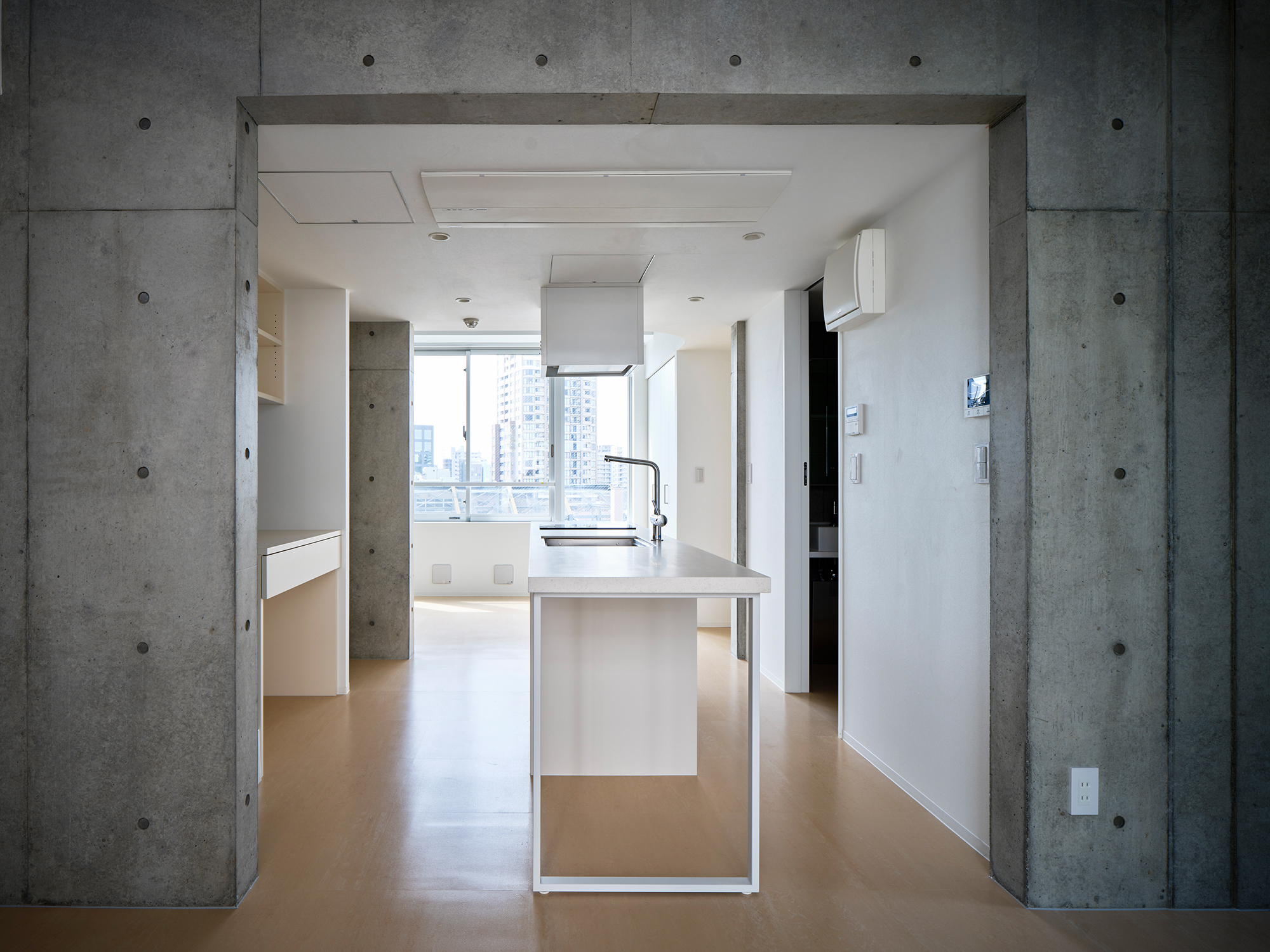 Room 303: view toward living room through kitchen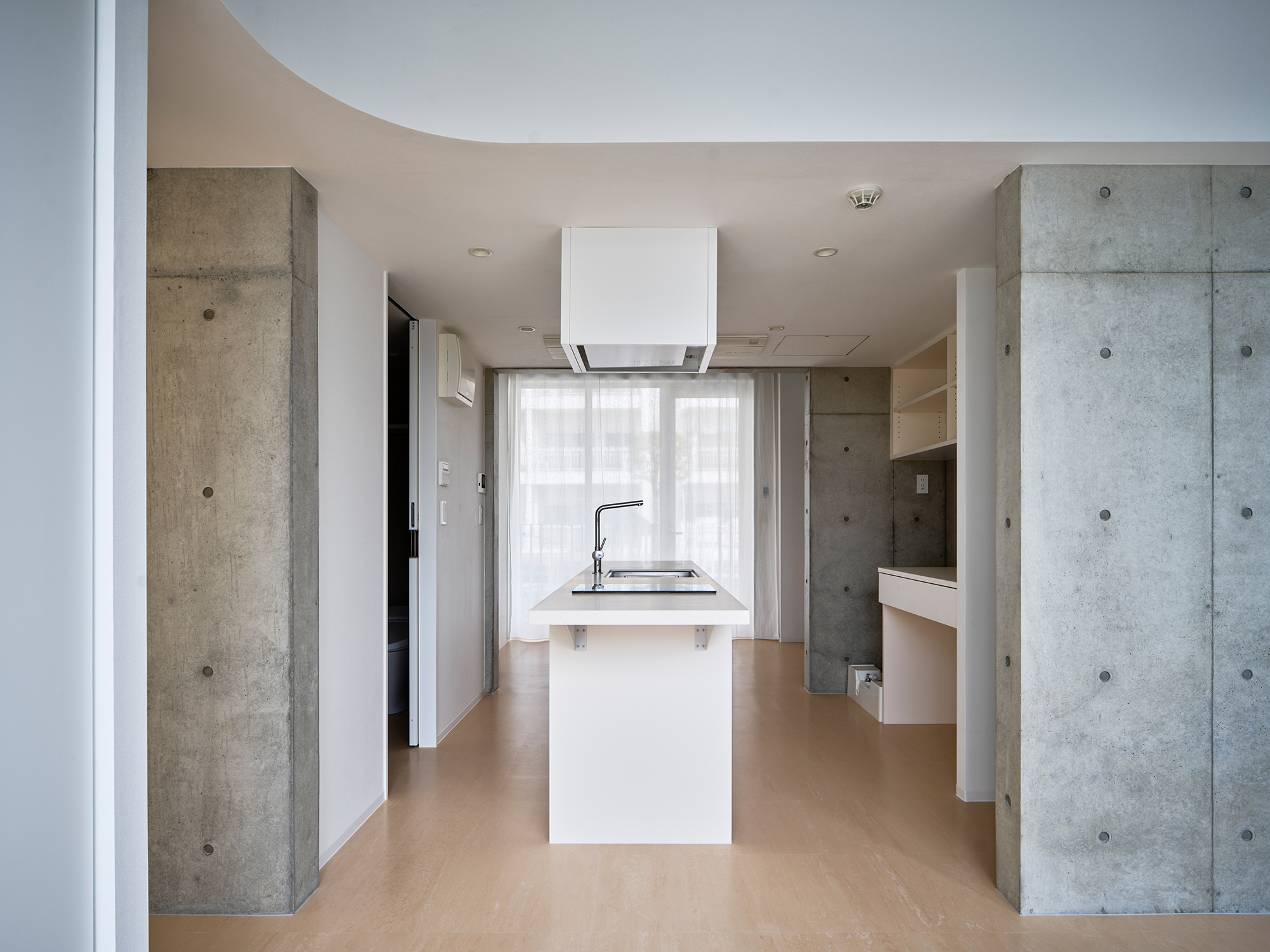 Room 303: view toward entrance through kitchen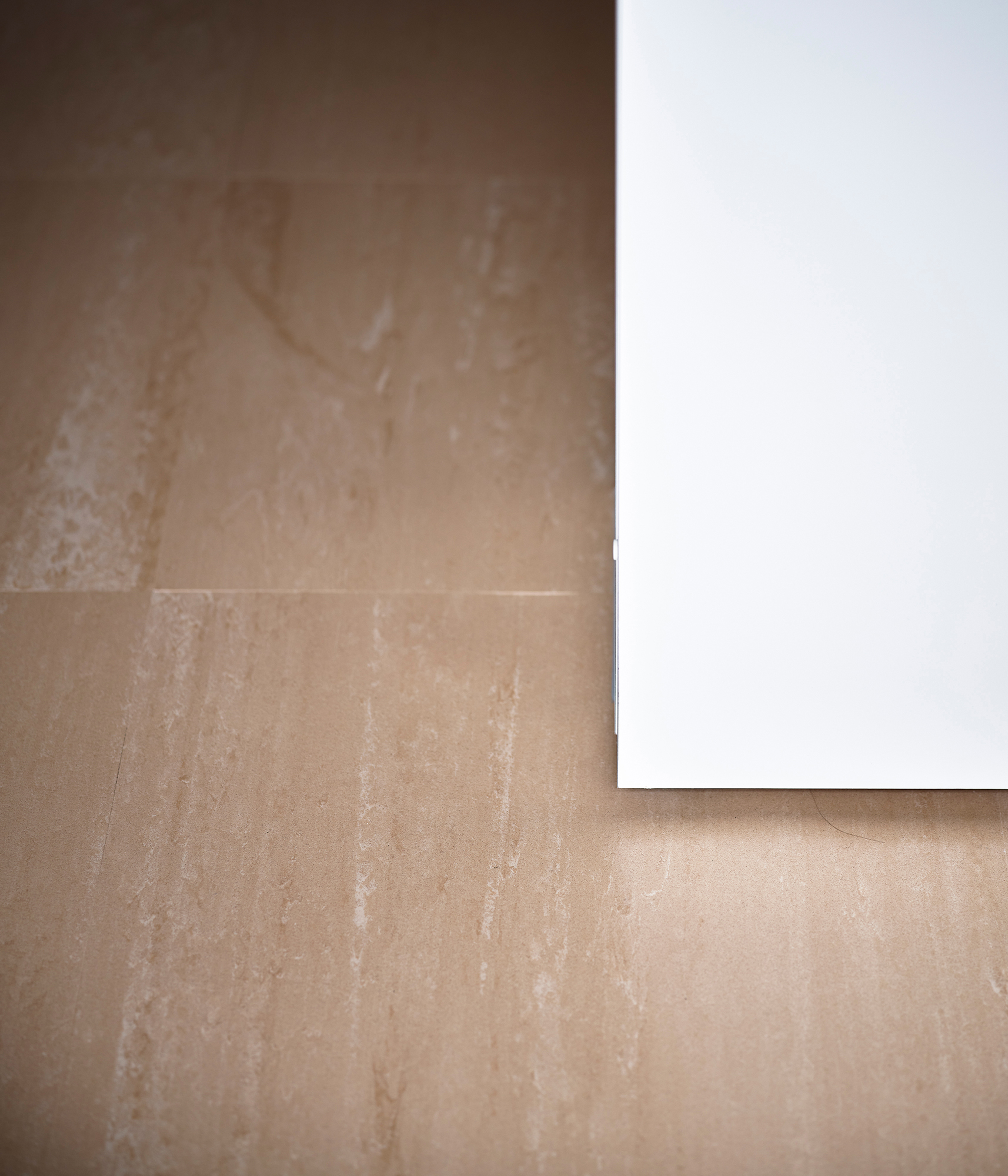 Detail of floor on third floor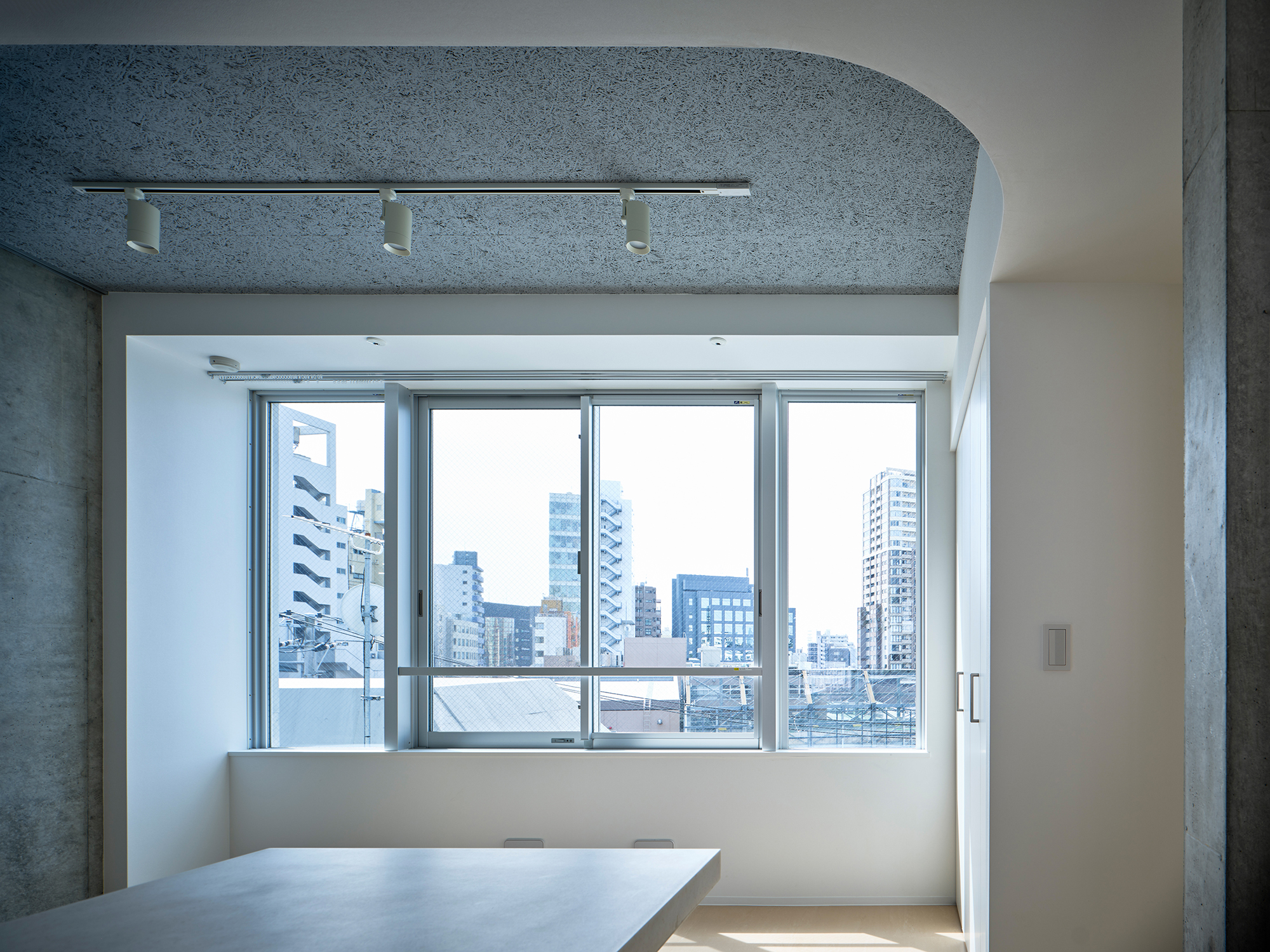 Living room in room 303
View toward kitchen and living room from bedroom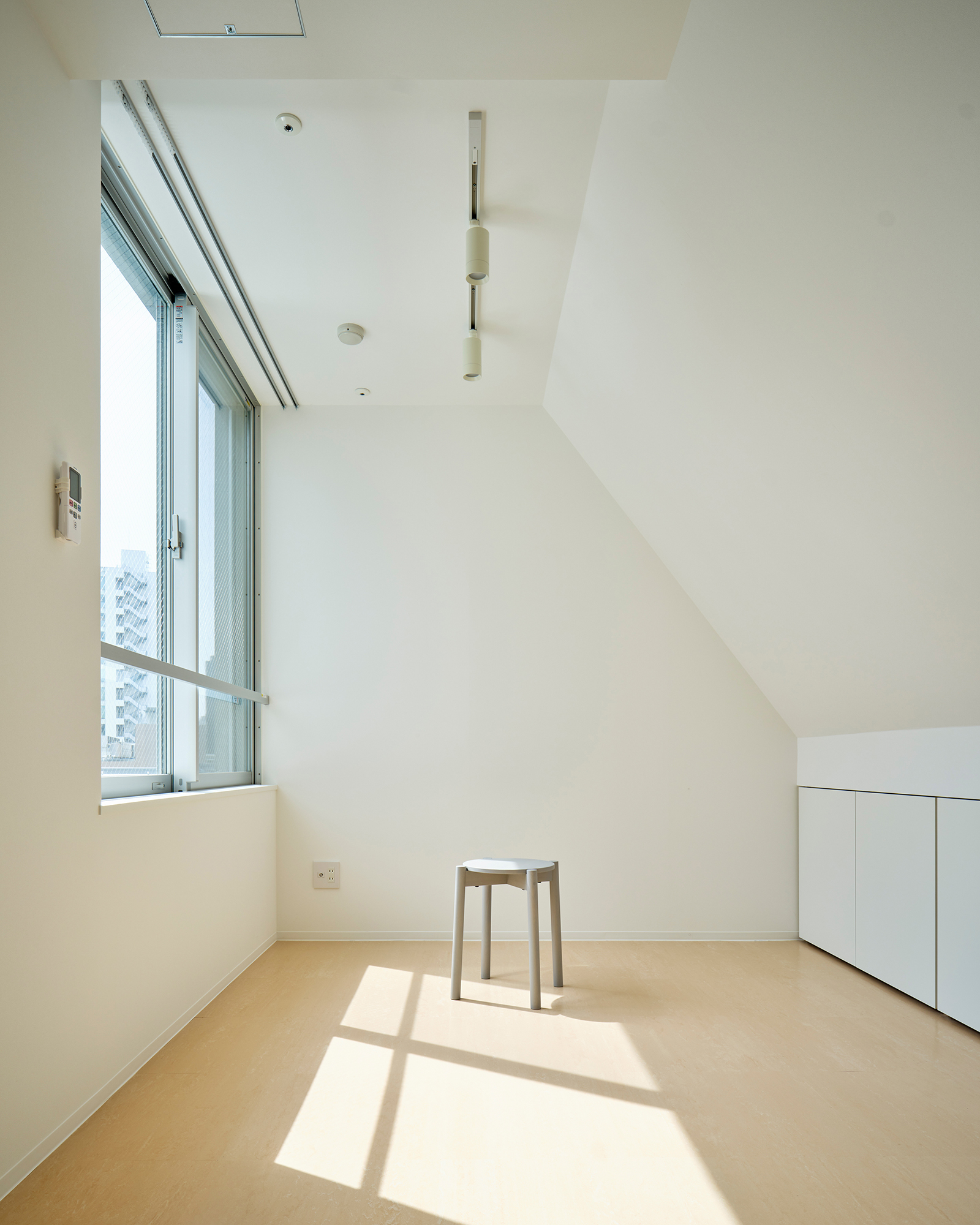 Bedroom in room 303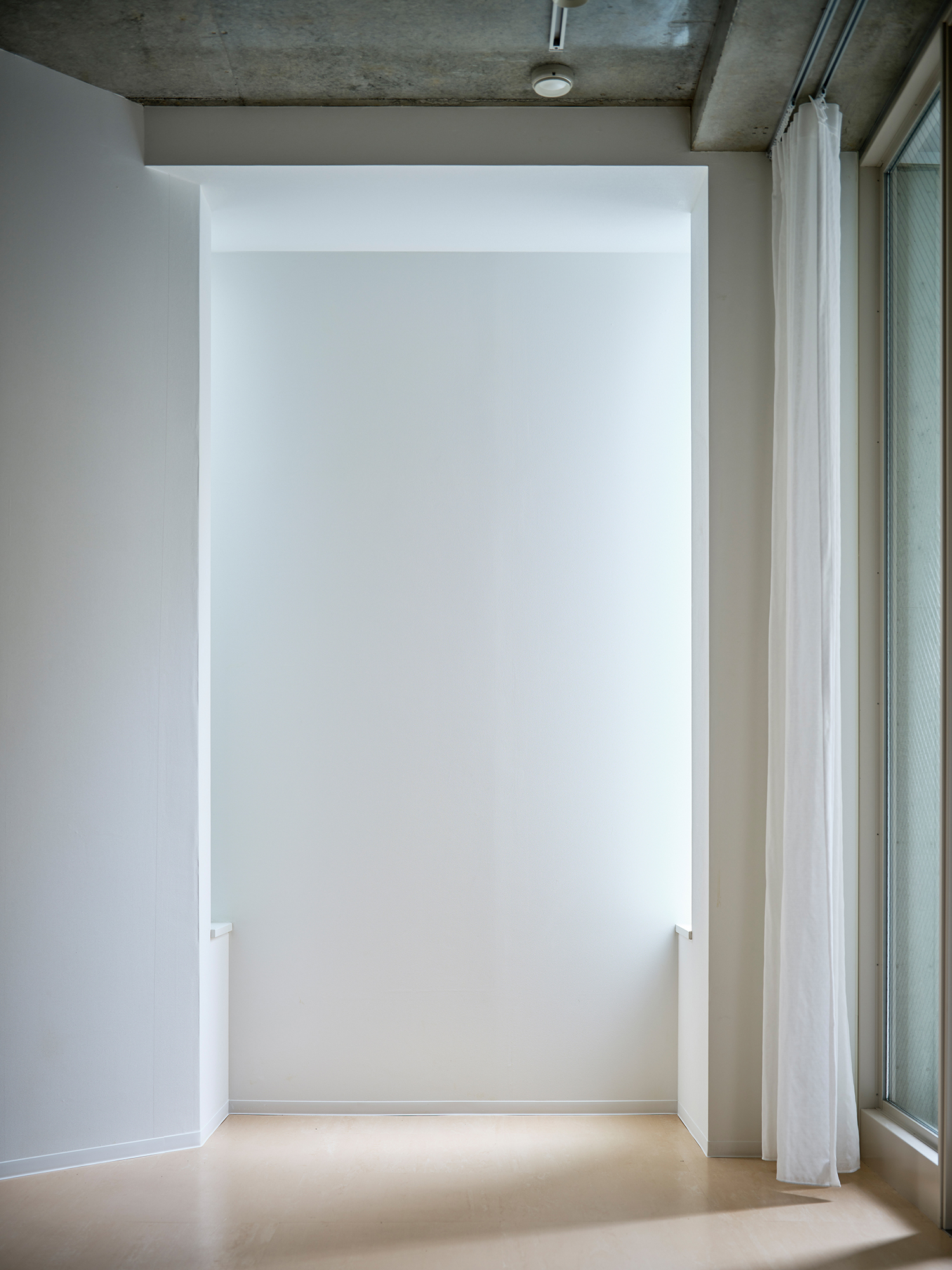 Entrance in room 104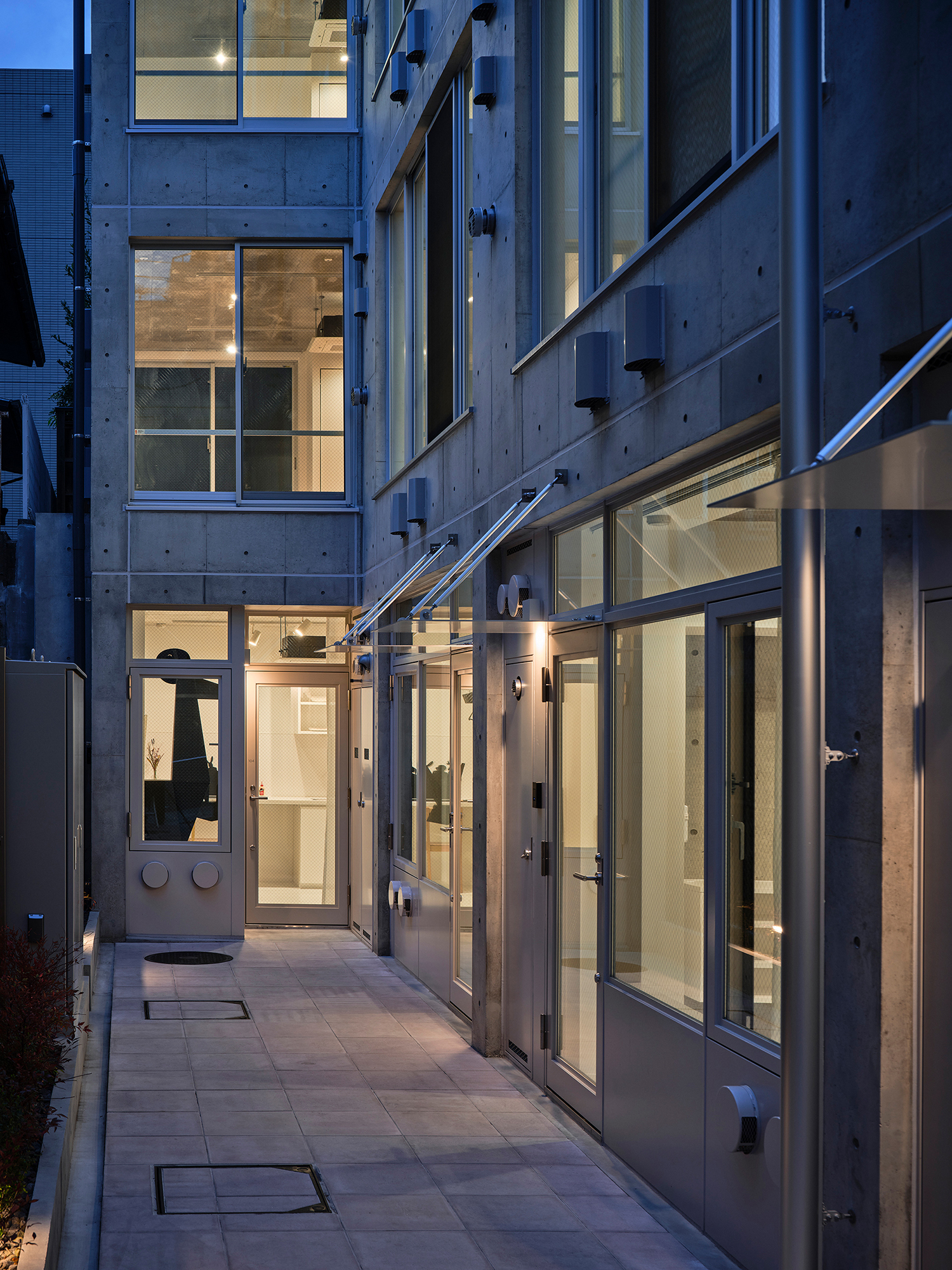 West hallway on basement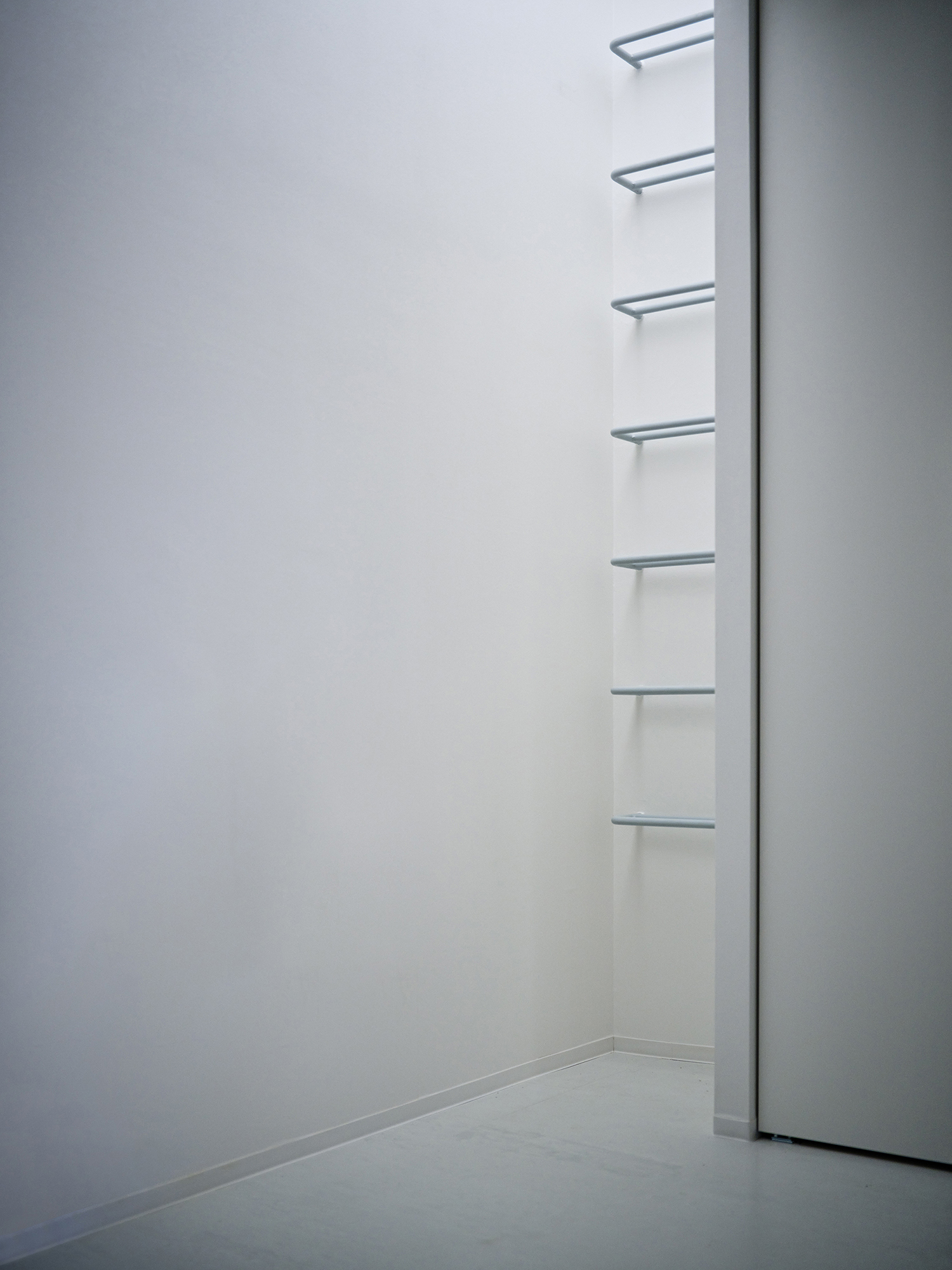 Rooms on basement have high side light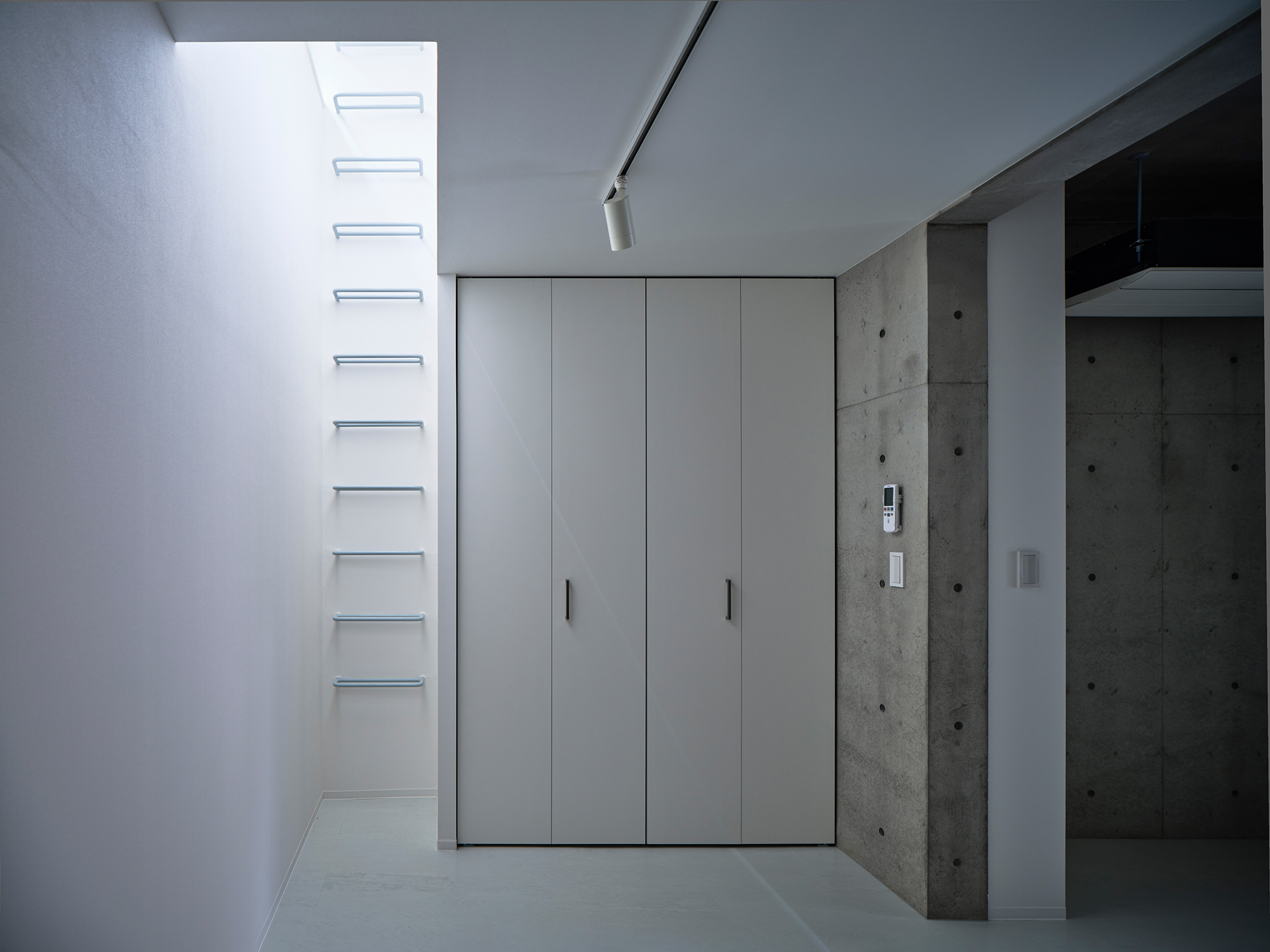 Living room/bedroom in room B103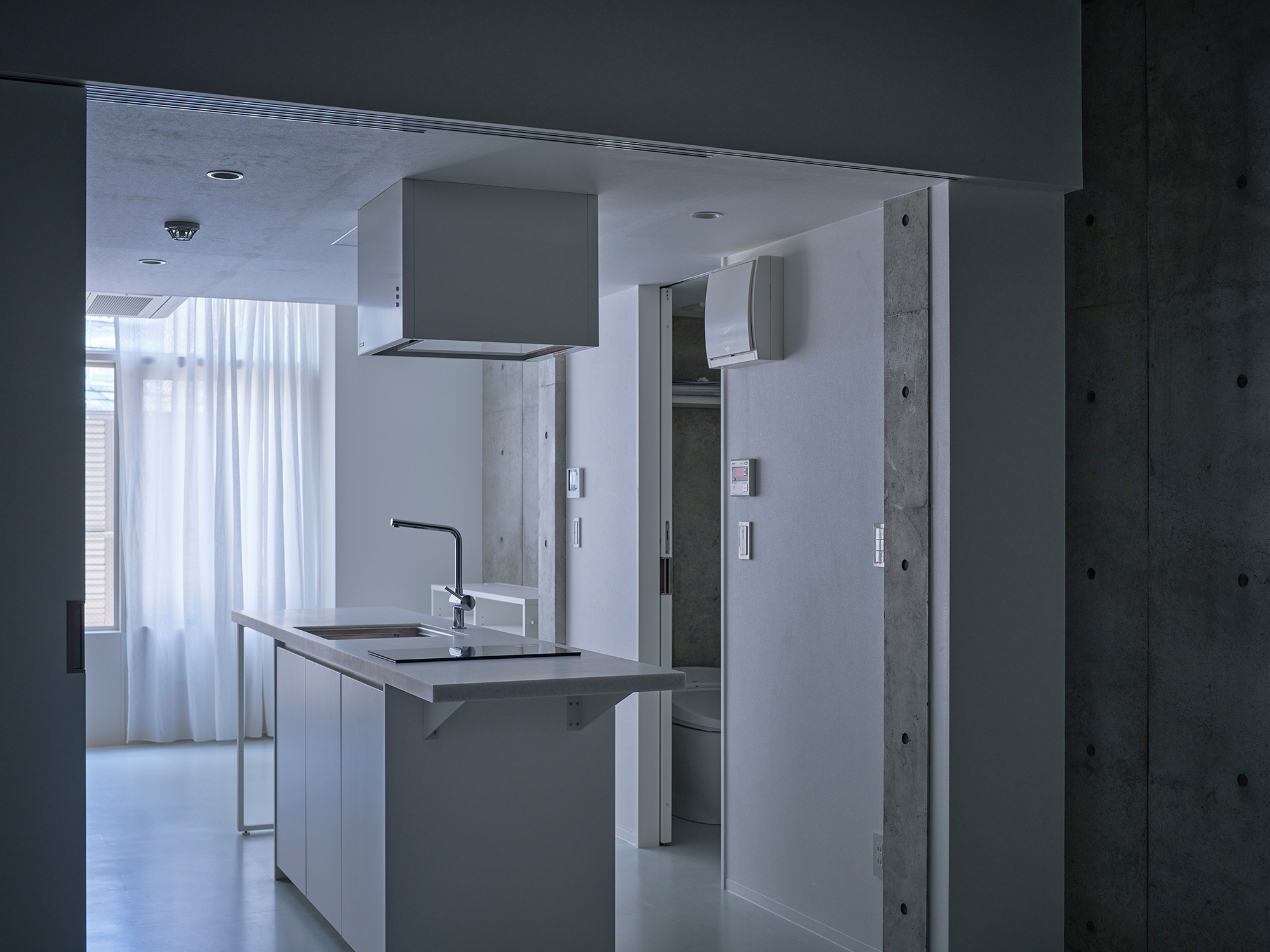 Room B103: view toward entrance through kitchen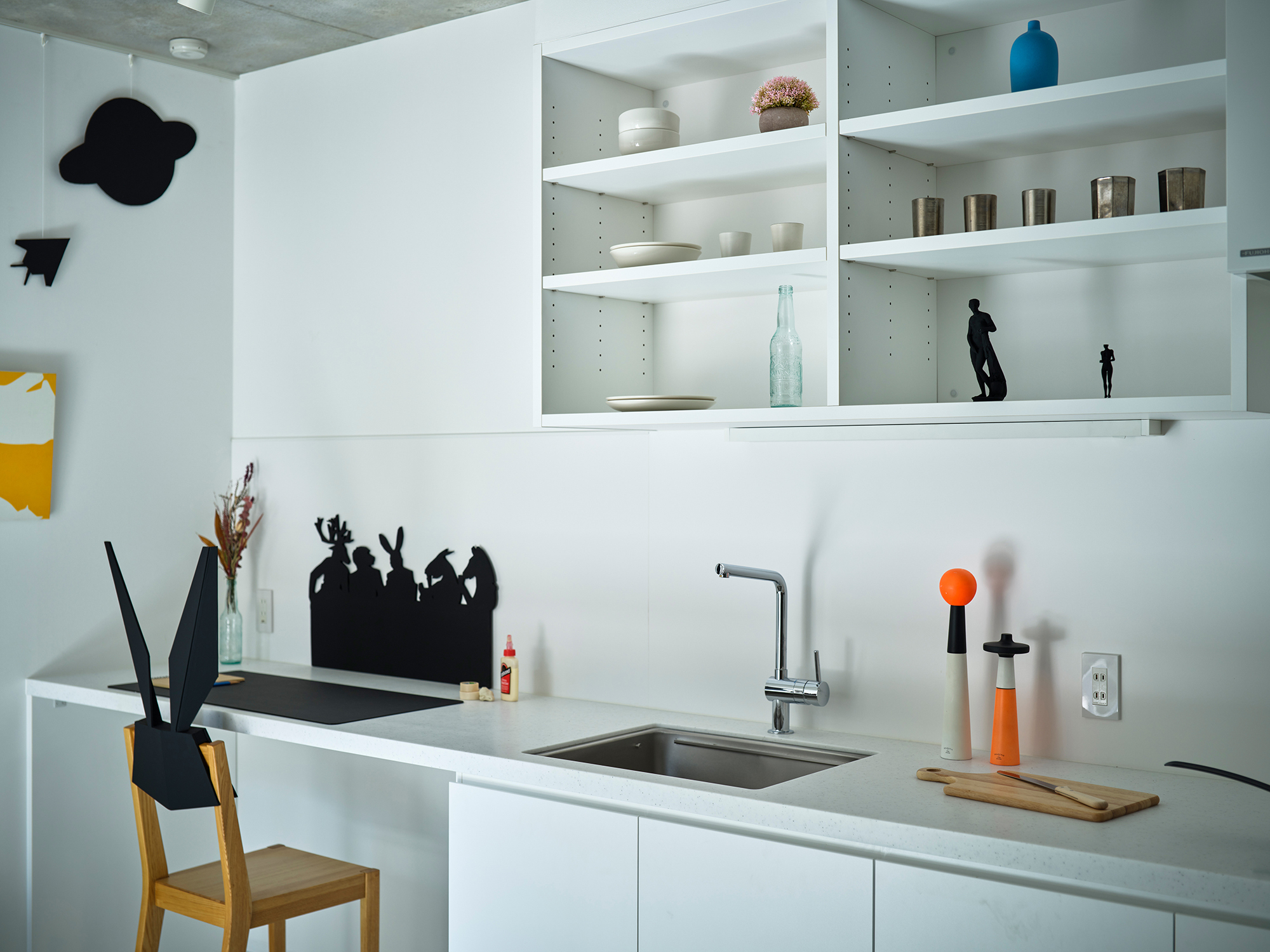 Kichen in room B104
Artwork "Silent party in the next room"
by Kazumasa Noguchi (the dokyuncompany)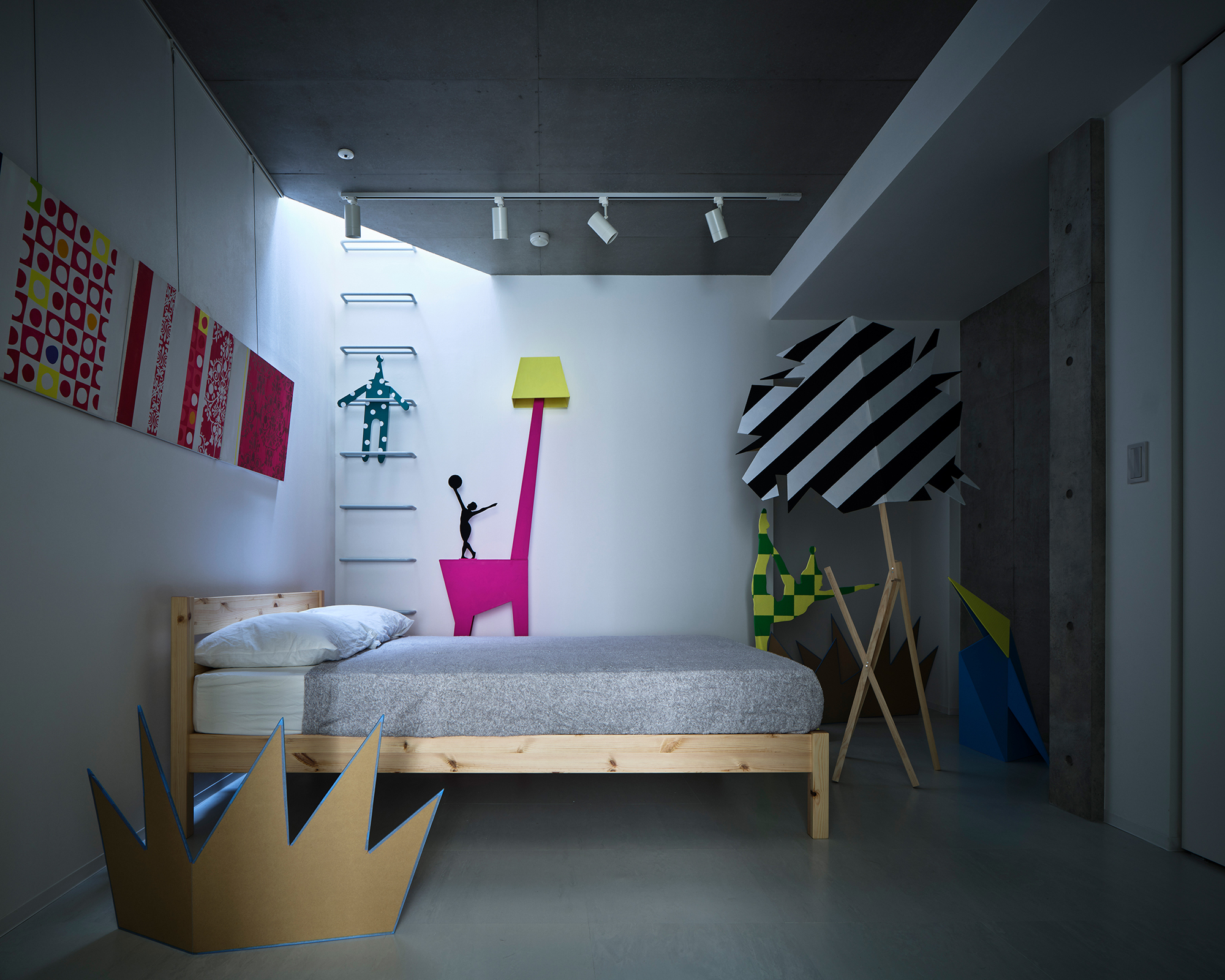 Bedroom in room B104
Artwork "Silent party in the next room"
by Kazumasa Noguchi (the dokyuncompany)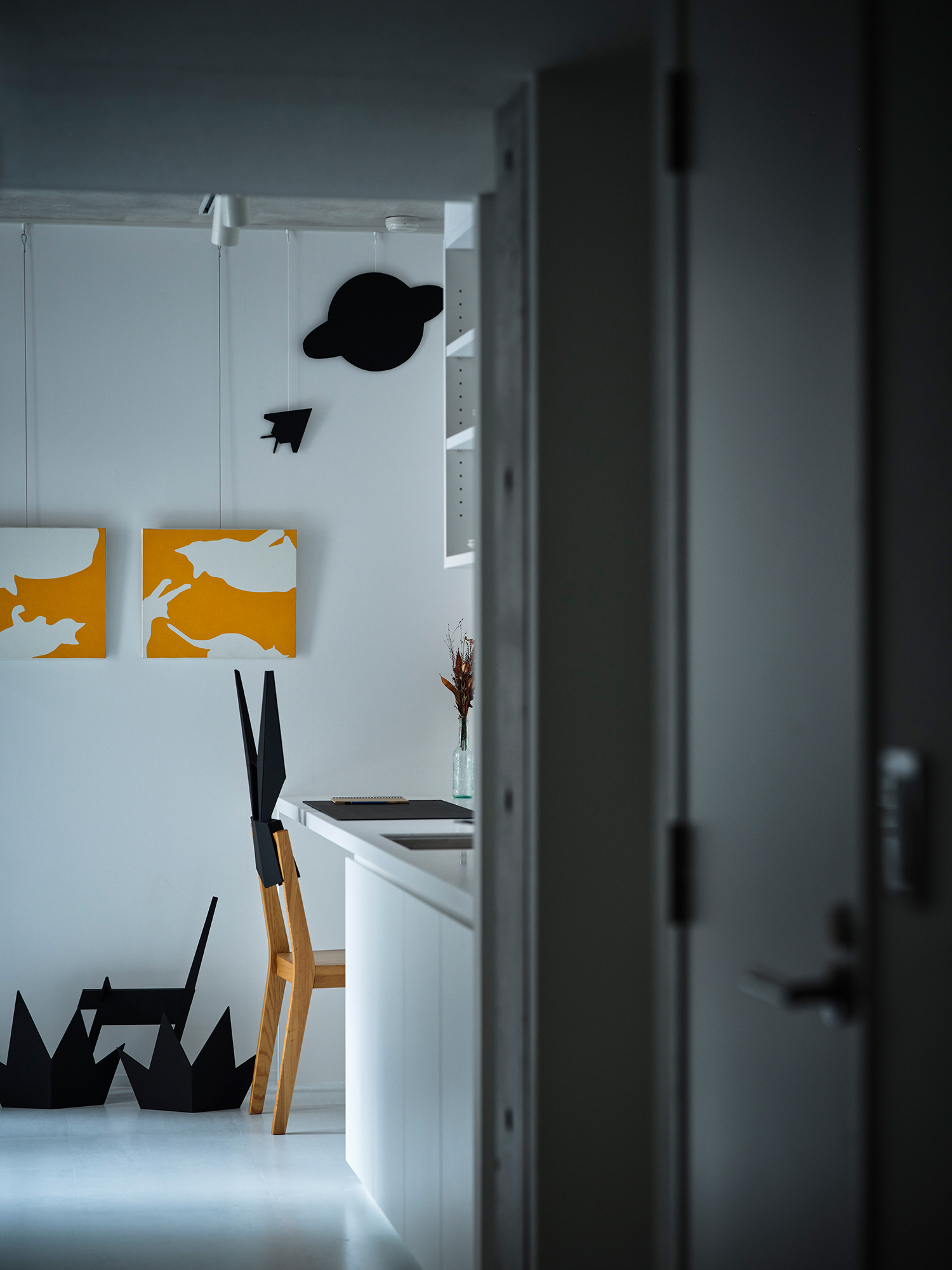 View toward kitchen from bedroom in room B104
Artwork "Silent party in the next room"
by Kazumasa Noguchi (the dokyuncompany)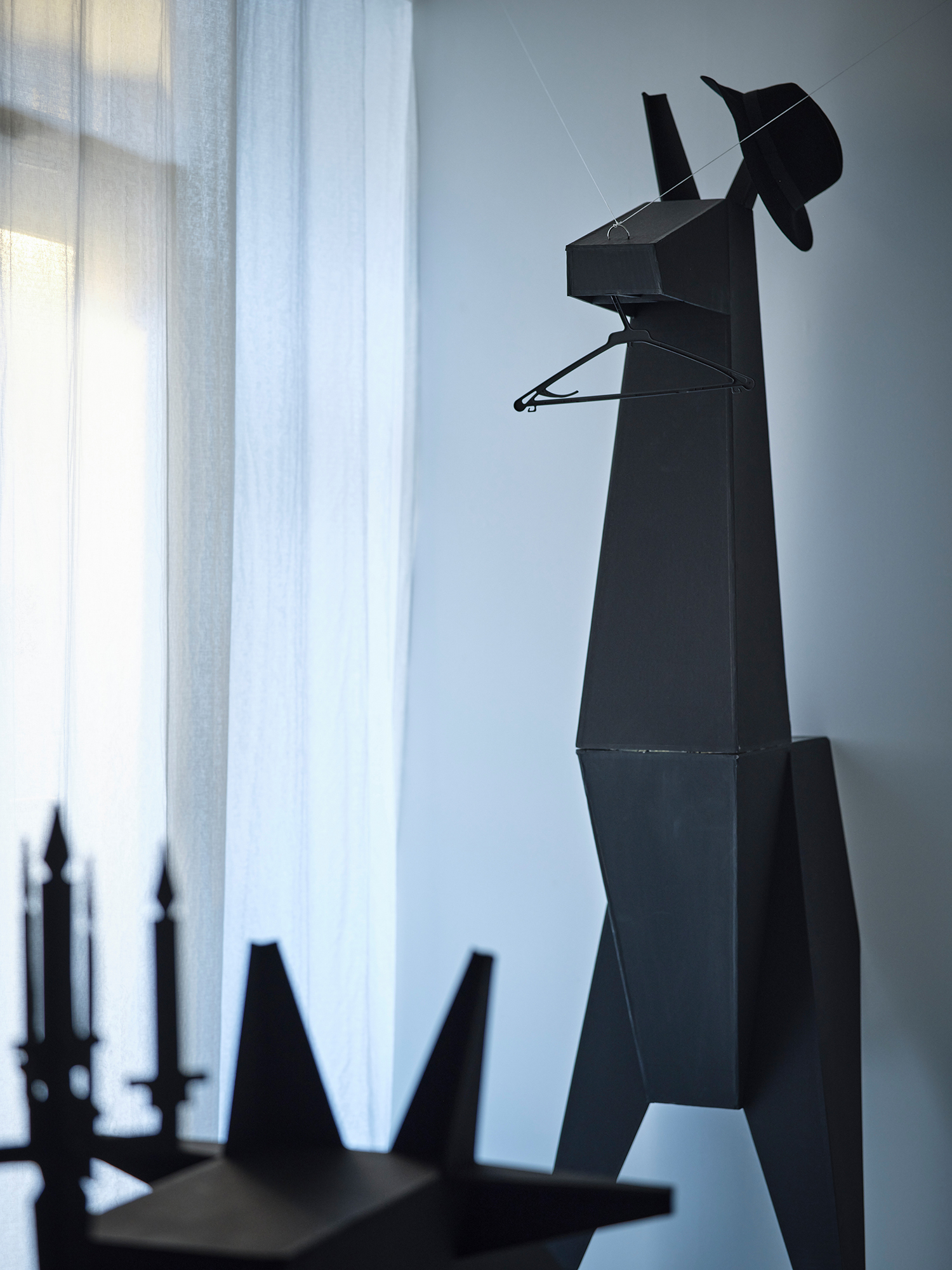 Entrance in room B104
Artwork "Silent party in the next room"
by Kazumasa Noguchi (the dokyuncompany)